AMD FX-8350 8-Core Black Edition Processor Review
The new AMD FX processors improve upon AMD's first 8-core desktop solution thanks to a next generation core architecture developed from the ground up to deliver an entirely new level of performance. The AMD FX-8350 8-Core Black Edition Processor comes unlocked and offers PC enthusiasts the ability to easily overclock the CPU. The AMD FX-8350 Black Edition comes with a 4.0 GHz base clock, but can reach 4.2 GHz thanks to Turbo mode. Read on to see how this new processor performs!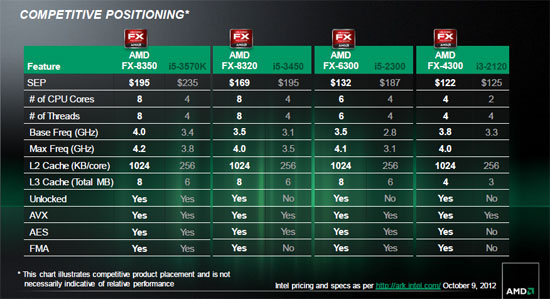 The AMD FX-8350 was a breeze to overclock, granted it has become a whole different beast over the years. Simply add a little voltage here and there, increase either the Bclk or the multiplier and see how far it can go. Today we stuck to increasing the multiplier and left the Bclk alone, we were able to bring the FX-8350 to a rock solid...
Article Title: AMD FX-8350 8-Core Black Edition Processor Review
Article URL: http://legitreviews.com/article/2055/1/