ADATA Premier Pro 32GB SDHC UHS-1 Memory Card Review
ADATA Technology recently launched Premier Pro SDHC and SDXC Ultra High Speed I (UHS-I) memory cards. These cards are rated as having read/write speeds up to 95/45 MB per second! Today, we take a look at the ADATA Premier Pro 32GB SDHC memory card to see how it performs and what the exact features are!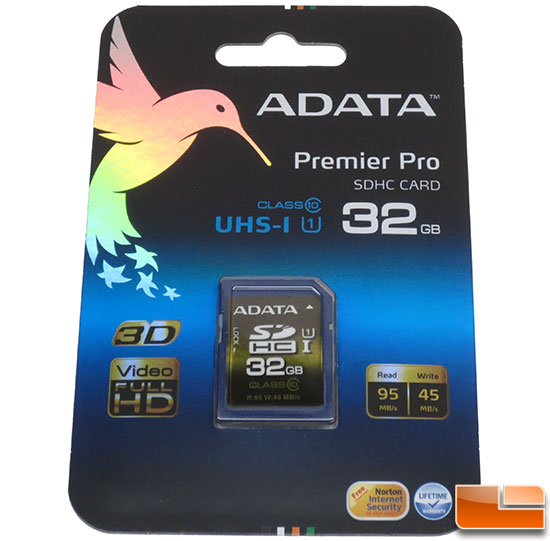 If you are looking for are looking for a fast SDHC memory card then the ADATA Premier Pro series should be of interest to you. We found the rated write speeds were spot on and that is important to photography professionals, especially those that do continuous burst mode shooting or do high dynamic range (HDR) imaging! We used this card on a number of cameras and found no pause or hesitation when taking high resolution pictures as the camera wasn't waiting on the memory card to finish writing...
Article Title: ADATA Premier Pro 32GB SDHC UHS-1 Memory Card Review
Article URL: http://www.legitreviews.com/article/2118/1/