Rosewill Ultra-Slim HDMI RedMere Cable Review
Are you looking for HDMI 1.4 cables are thinner and more flexible than standard HDMI cables? Rosewill recently launched a line of Ultra Slim HDMI Cables with RedMere technology. Each of these Rosewill cables have a RedMere chip inside to ensure that you receive the absolute best picture quality in a reduced weight and thin portable cable. Read on to learn more about these HDMI cables!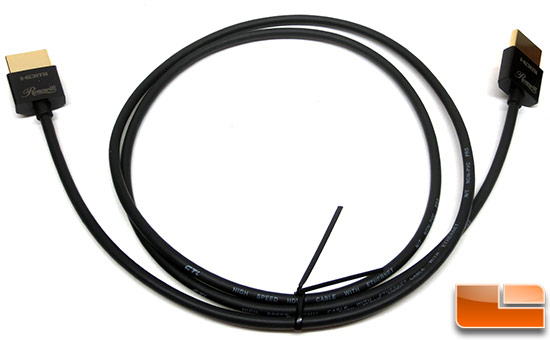 HDMI cables have been around for over ten years and are nothing new. We've used cables that cost hundreds of dollars and ones that were free after rebate and have never found a huge difference between cables. It's something that you just plugin and walk away from, which is how it should be. The Rosewill Ultra Slim HDMI Cables with RedMere Technology were exiting to us due to how thin they are. We were happy to get rid of our chunky HDMI cables and switch over to these cables on our systems and haven't looked back since.
Article Title: Rosewill Ultra-Slim HDMI RedMere Cable Review
Article URL: http://legitreviews.com/article/2174/1/