DefenderPad Review: Protecting Your Junk From Laptop Radiation & Heat
The DefenderPad is a product that was developed to protect your lap from laptop radiation and heat. It also replaced lap desks, lap trays and laptop cooling pads as it serves the same purpose. An FCC certified lab test revealed that DefenderPad blocks nearly 100 percent of all potentially harmful Electromagnetic Radiation (EMR) and greatly reduces heat emitted by laptops, tablets and other modern devices. Read on if you need this to protect your lap!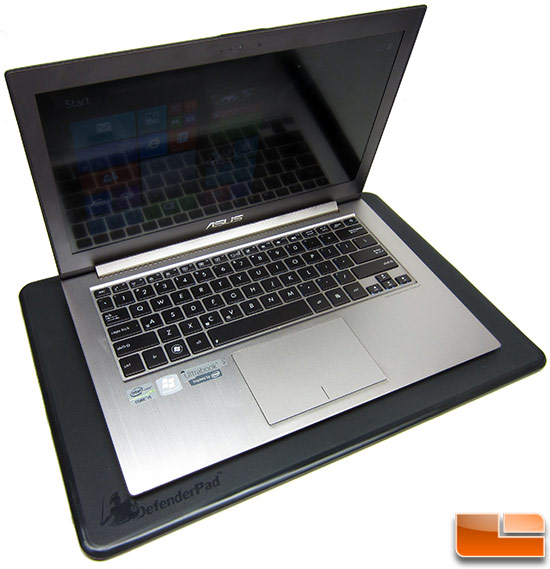 Your body is continually bring blasted by natural background radiation from all sorts of things and unfortunately these days you need to worry about artificial background radiation. Pretty much every single electronic gadget that you own emits some level or radiation and we really don't have a clue what it is doing to our bodies. Anyone with common sense should recognize the importance of limiting your exposure to radiation. One company called DefenderPad has developed a product that will help protect you from laptop radiation and heat...
Article Title: DefenderPad Review: Protecting Your Junk From Laptop Radiation & Heat
Article URL: http://legitreviews.com/article/2242/1/
Pricing At Time of Print: $89.99 Shipped