Altec Lansing AHS302USB Headset Review
We evaluate another entry-level PC headset on the market today, the Altec Lansing AHS302usb. Have we finally found a legitimate low-cost headphone and microphone combo? With a behind-the-neck headband and noise-canceling microphone it might just be an option! Read on for the answer.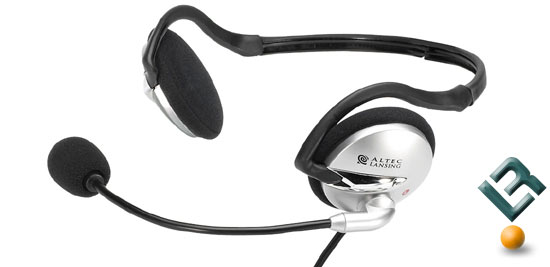 Our search for a quality PC Gaming Headset makes a stop at Altec Lansing where we take a look at their AHS302usb. For a street price of under $30, we still consider this an "entry-level" headset, but for those just getting their feet wet with Skype, this is a comfortable price range. In our last headset review, we checked out Logitech's entry model, the Precision PC Gaming Headset.
Article Title:
Altec Lansing AHS302USB Headset Review
Current Pricing:
Live Pricing