I had to repaint a hardhat earlier and I used the only can of spray paint that had anything left it it. After it dried I liked the look so I shot the furniture on my AK with the spray paint. As you can tell in the picture it appears that I missed some spots and the can is empty. I'll finish it up later. I like how it came out, let me know what you think. I have two black clips that I didn't shoot. This one is the brown bakelite mag that came with the gun.
Click for a larger pic.
Before:

After: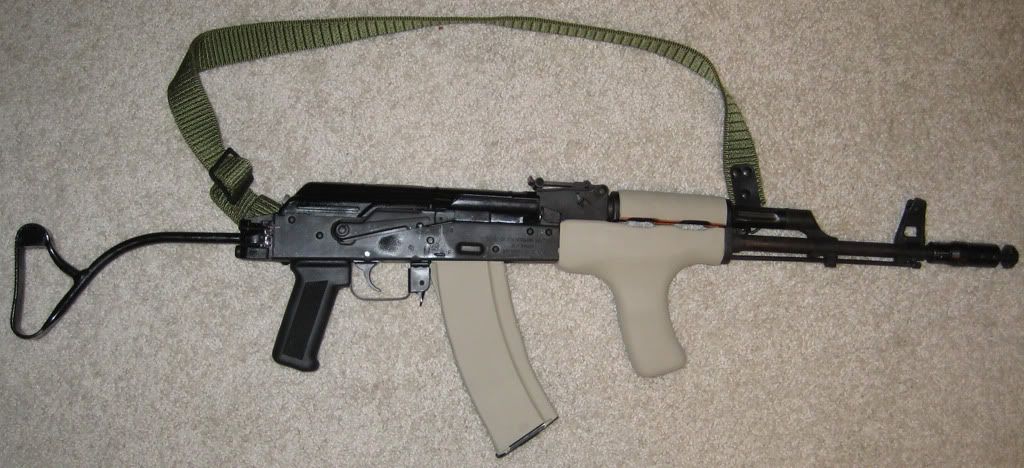 If you're curious the spray paint is Ultra-Flat Krylon Camouflage Khaki.