---
Moderator

Posts: 4649
Joined: Tue Apr 27, 2004 12:36 pm
Location: LA LA Land, CA
Contact:
Awww, she's so cute!!!
Don't know why I love the puppies so much! ;)

Just a little puppy trying to make it in a big digital world.
---
Site Admin

Posts: 5012
Joined: Mon Mar 01, 2004 10:40 am
Contact:
shes a cute little one. My sister has an 11 month old Terrier/Husky Mix. Good luck with her.

---
hehe... let's just say it was a long night! Or early morning, whichever works... She did not do to bad. We are crate training her, and it seems to be a good way to do it. I am not to wild about getting up 2 times during the nigth though...

---
Site Admin

Posts: 33922
Joined: Sun Oct 05, 2003 8:45 pm
Location: St. Louis, Missouri
Contact:
haha... Looks like a keeper!
Already looks like a lap dog... just wait till it's a big lap dog..

---
Legit Extremist

Posts: 1054
Joined: Wed Jun 07, 2006 2:42 pm
Location: Fort Worth, Texas!
Contact:
Labs are awesome dogs! Here are a couple pic's of mine he is a lap dog too here's a pic of him laying on my mom when she was sick.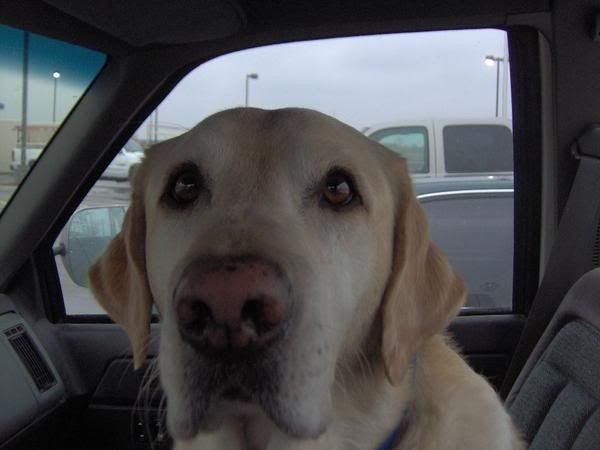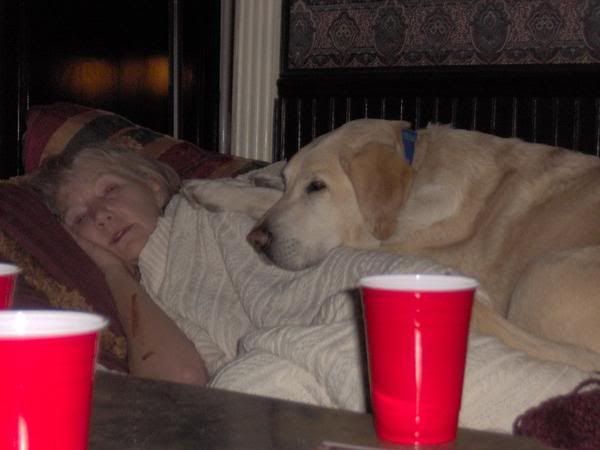 ---
---
---
Legit Extremist

Posts: 670
Joined: Fri Sep 30, 2005 12:16 am
Location: Knoxville, Tn
Contact:
Adorable, both of them are completely adorable. Labs are my favorite dogs ever.

---
wish My scanner worked ,the power converter is in a box with 40 others and not shure what one

lol me at my best
Im down to just 2 now lost the little ones in the last yr and the "lil" puppy is 2 now and nicknamed "moose" by my mom cant understand why shes only 140 lbs, but they are our kids now so right now both are in bed with the wife trying to love it all away
puppys are cute for a reason, its a self preservation thing, we all want a puppy

---