Thanks to the support of Microsoft I am happy to announce that Legit Reviews will be able to use legal versions of Vista Ultimate 32-bit and 64-bit for upcoming reviews!
I just got the discs today and here is a sneak peak of some of it... Vista will be really hard to use on the test bench as minor hardware changes will require you to contact Microsoft to get the product activated. Nonetheless we have Vista Ultimate and will now be able to benchmark video card drivers and upcoming DX10 game titles with the GeForce 8800 series as well as the R600 series when the embargo lifts.
Some Discs and Consumer Experience Guide: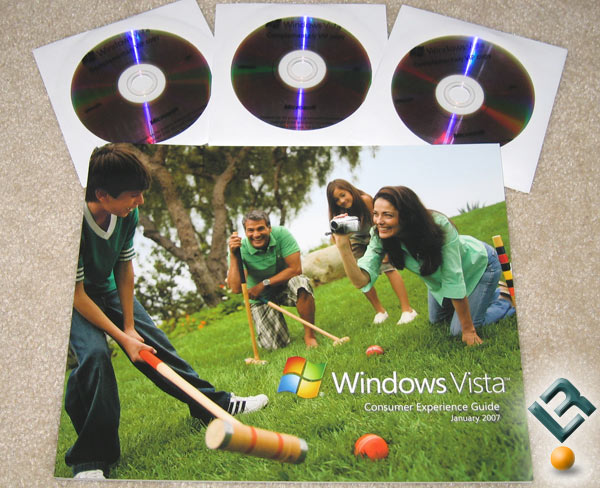 Looking inside the CEG at Gaming and a disc: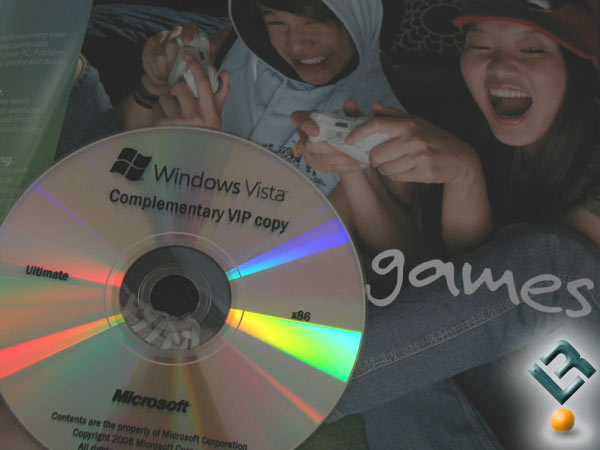 I'm also thinking about doing an article on how to do a clean install as more than likely I'll be making the jump from XP Pro to Vista this weeek. I did the same on XP (actually before it was released), so nothing new here.