figured id update this abit with pics of the new pc (thanks lr!) and my new desk

plus some new higher res pics from before, cause no one likes 800x600

First off pics of the new build that i won in the fold-a-way

EDIT: there has been some statements being made about these pics having virus' in them. these are not true:
Alathald wrote:Yeah you're absolutely right there should be no virus in the image and there is not...vb this is probably a preexisting virus on your system, after a bit of looking I found out that "Bloodhound.Exploit.196 is a heuristic detection for files attempting to exploit the Adobe Acrobat and Reader Multiple Arbitrary Code Execution and Security Vulnerabilities." It has nothing to do with imageshack, just a random false positive
heres a pic of the stuff i won from LR whored from the fold-a-way thread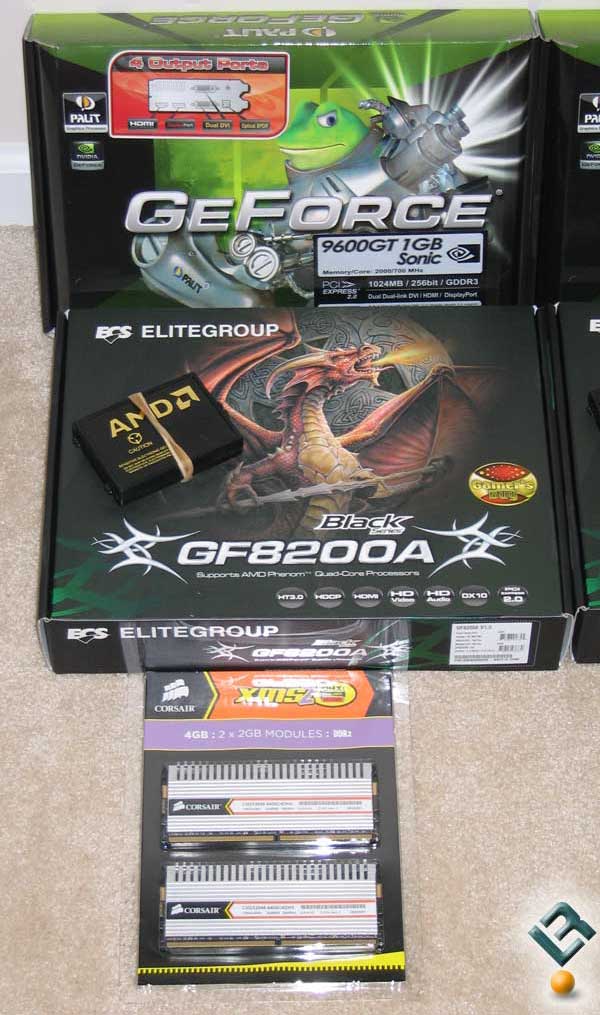 damn thats a sexy looking card

(except for the frog of course

)
xigmatek HDT cooler (92mm fan) this is my first experiance with enthusiast level air cooling, and since i sliced my pinky half open on a fin when installing the heatsink i think ill stick with water

thats the asus tuner, one ntsc tuner and one ATSC/ClearQAM tuner. havent figured out how to get it to take digital from the wall, but havent tried to hard either

i love it cause its pcie, has a hardware based mpeg-2 decoder (more cpu availible for folding

) and came with a sweet remote
silica in a sealed moisture resistant bag. wow, all i have to say is



with my luck, i should have seen it coming

and to ECS: leaving an expansion slot empty above the graphics card qualifies as a dick move. But thanks for supporting folding!

it was a free board so i can hardly complain

finished build (sans 1 stick of ram as i know from prior experiance that vista doesnt like 4gigs of ram without a hotfix first

)
thats my desk

around 4.5-5k worth of computers and related paraphanelia there

and dont get any ideas, its booby-traped

100 brownie points to anyone who can name the jet model on top of the 300

Gehto-mods FTW! as you can see in the pic, one of the fan blades got broke off by a stray finger getting in there

it still worked, but it started to make the whole case vibrate like crazy. my solution? an office-space style stapler (cause of the rubber base) and an ankle weight

it completely silenced the vibration

and now for some higher res copyies of the before and after of the mods:
thats it for now, but my birthday is coming up and im hoping for some water cooling parts

(cough cough petras toped DDC

mcw30 ) and if i get what i want then ill probably be voltmodding the 8800gt