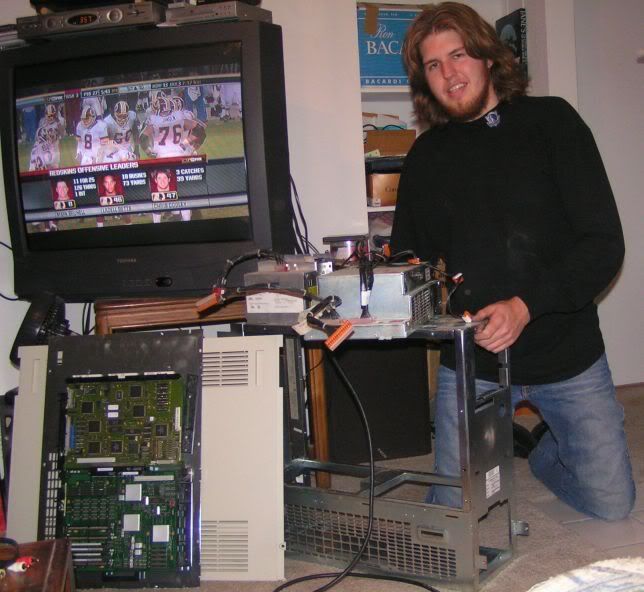 Its a chassis from an AS/400 B6 circa 1992

The thing is huge, the pic doesnt really show how big this thing really is. It had onboard lead-acid battery backup (the box on top to the left) and the PSU is both modular and has a Papst 30v fan lol. Im not going to use either of course but still its an interesting bit of 14 year old tech. The panels are plastic but im still going to paint them, im going to put in a window and a triple fan radiator + my existing double heater core with appropriate holes cut in the top. The front panel, not pictured is going to recieve signifigant modification (paint,
DIY LED projector
, modders mesh, etc) I might also put some casters on the botton depending how much the thing weighs.
What do yall think!