Well I run my personal system in an Antec P150 as I like the small size, suspended hard drives and sound deadened side panels. It truly is a quite case now that I put in the OCZ GameXStream 700W PSU and new fans...
I'm doing some benchmarking on my fresh install of Vista Ultimate 32-bit and figured it was time to upgrade my XFX GeForce 7900GTX to the XFX GeForce 8800GTX graphics card, so I tore apart my system...
At first I thought it was hitting my hard drives so I unplugged them all... Then I noticed this: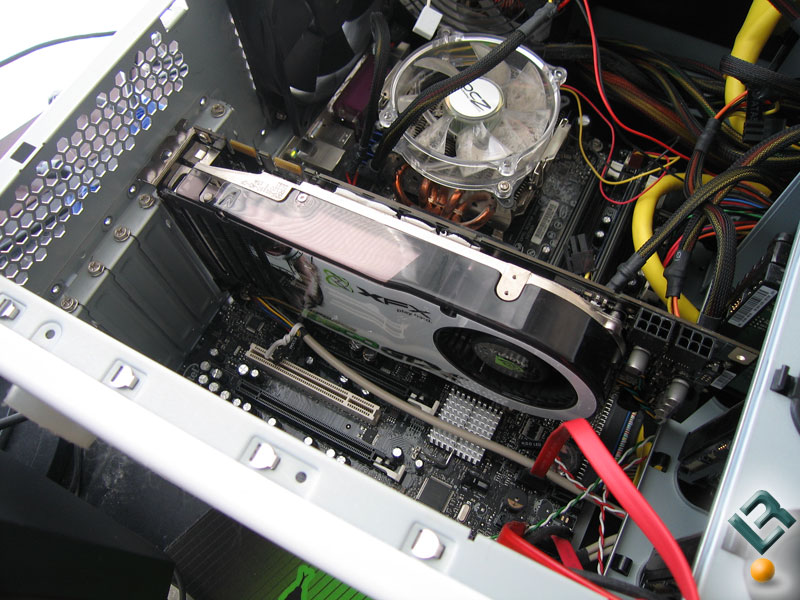 Oh yea the card is hitting the drive bay. It turns out the drive bay cage needs to be notched for the card to fit. The 8800GTS is 3cm shorter and fits. Here is a closeup...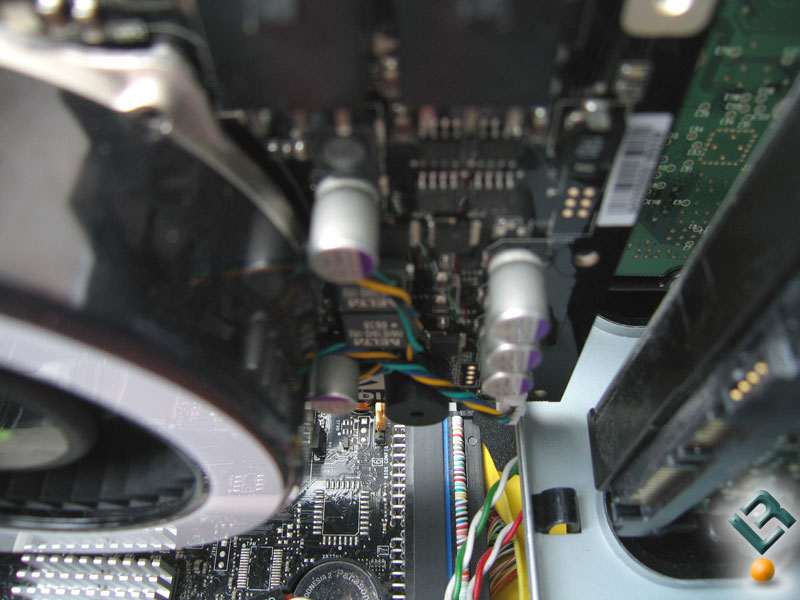 Just wanted to let everyone know that it doesn't fit without some minor modifications to the drive bay - meaning you have to use a dremel tool and cut it out.
To make a long story short I think I'm going to change cases...