Win a Complete Crucial Memory Upgrade For Free Sweepstakes
Crucial Memory and Legit Reviews are joining forces to give one of our fans a complete Crucial.com memory upgrade simply by "liking" both Crucial Memory and Legit Reviews on Facebook! One person on each of our fan pages will be selected to win. Be sure to check out the rules for this drawing and enter if you'd like a chance to win an SSD and some computer memory!
If you haven't heard about the Crucial C300 Solid-State Drive be sure to check out our coverage on it:
*
Crucial RealSSD C300 256GB SATA 6Gbps SSD Review
*
CES 2010: Crucial RealSSD C300 6Gbps SATA SSD Demo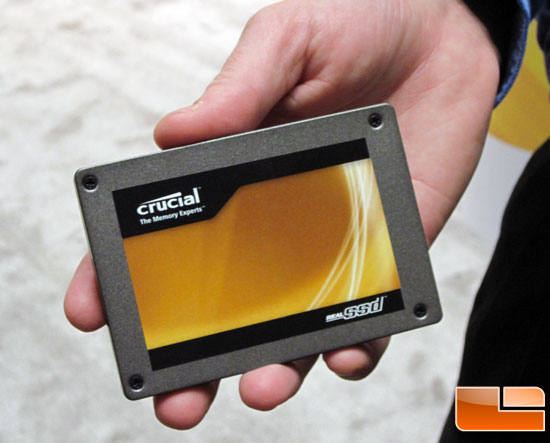 You might want to know how to enter the sweepstakes for the free memory upgrade, it's simple:
* Become a fan of
Crucial Memory facebook fan page
* Become a fan of
Legit Reviews facebook fan page
* Comment on the related contest post on the respective fan pages.
* One winner will be chosen from Crucial Memory's fan page and one from Legit Review's fan page.
* Contest for legal resident of the US, Canada, UK, or EU.
* Contest Period begins October 11th, 2010 and ends October 31st, 2010.
* The winner will be announced on Monday November 1st, 2010.
* Good luck to all.