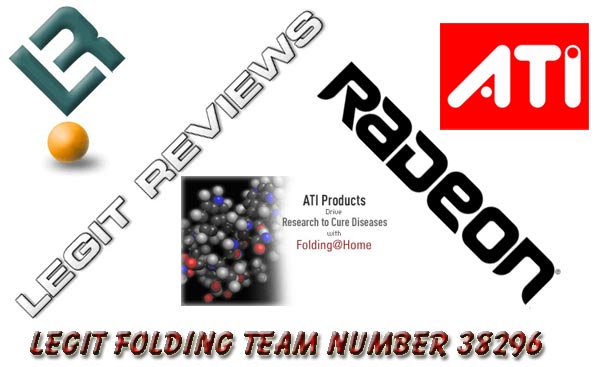 This month we will be doing something a little different. The fine folks up at ATI have donated a couple retail box graphics cards. The flasgship ATI Radeon X1950XTX and cost effective ATI Radeon X1900XT 256MB are two very sweet graphics cards and we will be giving each card away at the end of the month.
To be honest we are tired of doing contest were posts are required as it increases spam and generates pointless posts. This month
[email protected]
launched a new client that allows folding on graphics cards, but there is a catch. It only works on ATI graphics cards. Since we have a folding team (Team 38296) and ATI is proud of their
[email protected]
support, we asked ATI if we can do a folding race and the rest is history.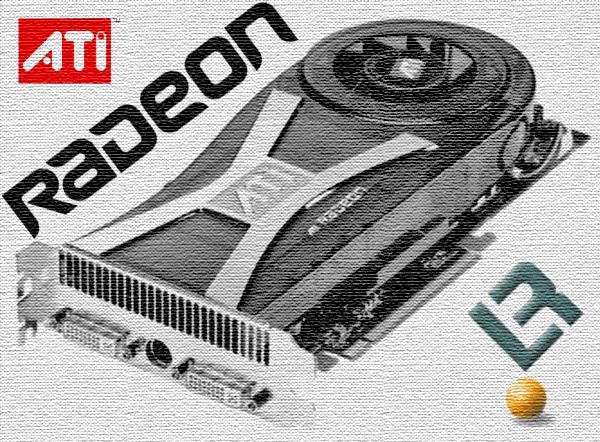 For this contest we will have two winners and I have put a lot of thought on how to pick the winners.
The Grand Prize will be the ATI Radeon X1950XTXand will be given to the folder that has the highest points per per CPU.
To find this score we will take total points divided by the number of CPU's folding under that account. To win this graphics card you'll have to worry about having the most powerfull systems running under your name and not the number of machines. The grand prize retails for $479.99!!!
The runner up prize will be the ATI Radeon X1900XT 256MB graphics card and will be given to the member who has the highest point total
during the contest. This prize retails for $279.99!!
The contest officially starts on Tuesday October 10th at 12am. This is gives everyone a week to get their plan of attack worked out and get their system(s) up and running for the team. From October 10th to October 30th we will record points for the entire team for those 20 days and on October 31st be mailing out two kick ass ATI Graphics cards to the winners of both categories.
For those that are joining the team for the first time you can find the
[email protected]
software
here
and be sure to enter
team number 38296
for the team ID for it to count. I'd highly suggest making some new threads in the
folding forum
as finding out what others are doing might help out your point total.
This contest is open for all those around the world, but Legit Reviews will only pay shipping. If your country taxes items coming in those are the responsibility of the winners. If the same person by chance wins both thry will have his/her pick of cards and the next card will go to one of the runner ups.
Rule Update: Staff members of Legit Reviews and all other review sites are exepempt from this contest. If you feel that you should be the exception to this rule please feel free to PM me and ask. This contest was put on to reward our folding members not for other sites top folders to come in for 20 days and leave after they clean us out.