This month
ECS
is sponsoring the forum contest here on Legit Reviews and has an ECS 570 SLIT-A (V5.1) LGA 775 NVIDIA nForce 570 SLI Motherboard up for grabs. This is the first motherboard that we will be giving away this year, which I think is great as we have already given away two video cards and three sets of memory so far this year.
Here is the board with a picture that details the location of components.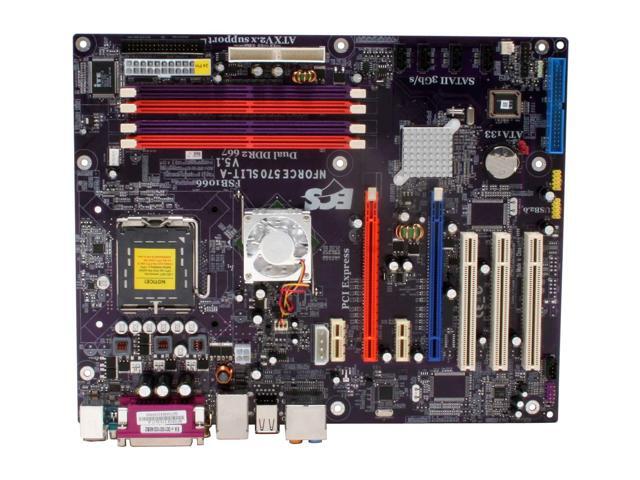 We have a few new rules for this months contest that will help clear things up for those that enter and might win.
RULES:
1) This contest is open to those with a shipping address to North America and Western Europe only (If you e-mail or complain about this you are wasting your time).
2) The winner will be shipped his/her motherboard as soon as possible as ECS is in charge of shipping it.
3) The winner must have 30 posts in the month of April 2007
4) Reply to this post to enter and it counts as one post!
5) Spamming (~30 pointless posts over one or two days will void your entry)
6) Depending on your location and how fast ECS ships the motherboard out it could take 4-6 weeks to reach you.
To enter the contest please contribute 30 posts to the forums this month without spamming anything and be sure to read the rules! Invite your friends or guild/clan members to join up also! If everyone can agree to the rules and makes 30 posts on the forums this month then please feel free to enter the contest. The winner will be drawn out of a hat at the end of the month and the prize will then be sent out after the full mailing address and phone number of the winner has been received.
To enter this contest simply reply one time to this thread and just one post. Anymore than one post saying that you are in on this thread will remove your name from the hat. Meaning no spam in here.