I have 2x32GB Corsair Nova SSDs sitting collecting dust. I decided to swap out the 160GB mechanical for one of the Corsair drives to use in my netbook. I went through the process of secure erasing the drive. However, it doesn't seem to have done much. The secure erase only ran for ~ 10 seconds. This normal? If you're wondering what I used this was the guide.
http://www.ocztechnologyforum.com/forum ... e-HDDErase
Here's a before and after (click to resize):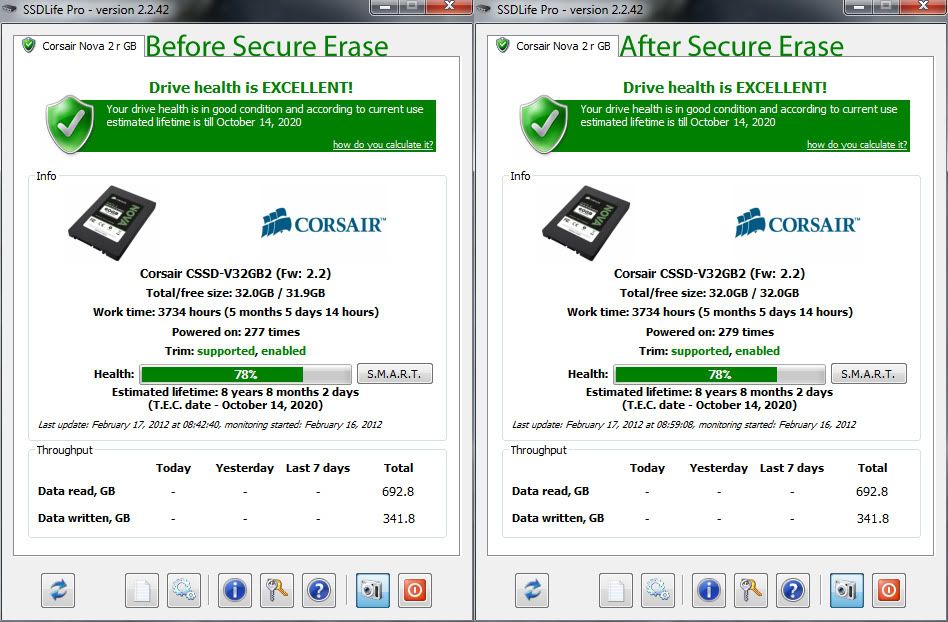 Was I successful in secure erasing the drive?