Newegg.com has Symantec Norton Internet Security 2013 (3-PCs) for $55 - $55 rebate =
Free with free shipping
.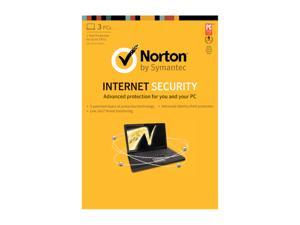 Norton™ Internet Security's five patented layers of protection and powerful cloud features protect you from threats, no matter where you go or what you do online.

Norton™ Internet Security provides proactive protection with five patented layers of protection that eliminate almost any threat. So you can do what you want online, knowing you're protected.

The ultra-fast network defense layer stops threats before they can reach your PC and blocks unsafe websites, letting you surf, shop, and socialize online without having your passwords and identity stolen. Plus, with advanced antivirus technology, you can freely share without getting or passing on viruses.

Cloud-based Norton Management lets you update, renew, or install Norton Internet Security on additional PCs. You can even bring together in one place your Norton protection for your smartphone or tablet with a few simple clicks.