When this guide is completed, I hope to Address these topics:
1.) How Windows Media Center Works/My Setup
2.) Best Codec Packs for Windows Vista/7
3.) Free Programs to Create Backups of your Movie Library in Digital
4.) Free Programs to Auto-Tag, Download Artwork and Rename Your Library
5.) Places to Get More Information
6.) Issues, Thoughts, Recommendations from my experience
Note: I do not necessarily think windows media center is the best program, nor is it the only choice for those looking to setup a media center in their house. Linux MCE is great and other windows programs do similar library management. I have chosen to use this and thought I would share what I have found and done. Now on to the guide.
XBMC
is another example.
Boxee
is still in beta and combines social networking with a media center interface.
1.) First is windows media center. Windows Media Center is an application present in Windows XP Media Center, Vista Home Premium and Ultimate, as well as Windows 7 Home Premium, Professional, Ultimate and Enterprise.
I currently use my old gaming system as my media center: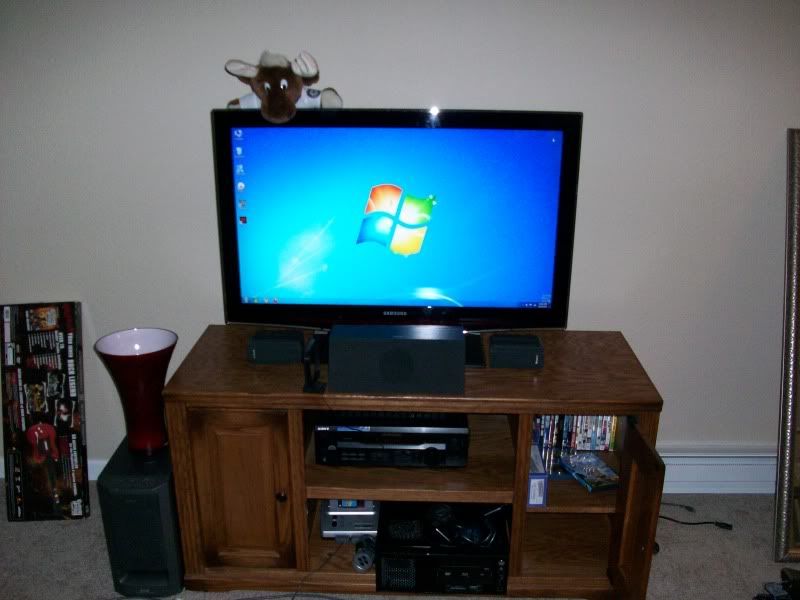 AMD FX-60 (939)/2GB of DDR400/8600GTS/A Rosewill 40-1 Media Card Reader/A Blu-ray Drive/160GB 7200 RPM System Drive/1TB Media Storage Drive
*Having a dual core or better processor, 2GB of Memory, and an HDCP capable graphics card will really help both watching and encoding your movies.*
*Also a wireless keyboard/mouse (preferably laser) with a good range (usually bluetooth wireless) works best*
An example is my current setup the
Wireless Laser Desktop 7000
:o)
2.) Second is a codec pack. First though, update
directx
fully. From what I've gathered, Windows Media Center uses whatever codecs are present in Windows Media Player 11/12. So to start it can't play much of anything. I'm also all about free. So the
Combined Community Codec Pack
is my recommendation. However, many will say
Shark007
among others. If you can get away with it though don't install one. The less software and codecs the better. You can probably get away with just
AC3 filter
,
DivX
.
[On to greener pastures]
3.) To backup your DVDs you'll need something like
DVD Shrink
. I've found
DVDfab
works well too, but after the trial runs out you'll need to buy it to keep the features. If you have a large library it might be worth it as it supports blu-ray also (good software).
Handbrake
will take things directly from DVD to .mp4 with either h.264 (x264) or MPEG-4 (FFmpeg). I've had best luck using DVD Shrink/DVD Fab to get VIDEO_TS Folders first then converting the folders to .mp4/.m4v files.
Using Programs [To be added later at moderators approval, I realize I'm skirting a line here (can I add a disclaimer about owning them first?)]
[Hopefully more to come. Bumblebee Tuna!]
4.)
Metabrowser
(click the beta to not need a user-name, the new version is for fee, but the beta/V1 were/are free) Is a good one for pesky files that you need to update manually instead of editing .xml and .nfo files in notepad.
Yammm
however takes the cake I feel. It will monitor folders for you, rename the folders and download cover/poster art, and information as is available from the two databases it links. Backup your movies in to one movie folder. Have it monitor the folder. Make each movie its own folder in the move folder and let it rename it and organize it for you. (More to come in pictures and recommended settings).
5.)
Here is a great place to start
. If you need more help specifically, try
The Green Button
.
(any other recommendations here?)
6.) I have some issues I have run into so far. I also can say I have some recommendations. They will come tomorrow. I need to go to bed. Work in the morning.
Please give me feedback in thread constructive or supportive preferred, but not exclusive. PM me if you have a lot to say. so it can make it in to the main body of the thread.
That's it, That's all (sweet snowboarding movie)