I have an ASUS Motherboard, it is supported up to 4G of memory, and I install a 32bit of Windows Vista... I bought 4G of memory and I noticed that the memory is around 3G, why is that I cant use the maximum capacity of my memory? I have separate videocard... Is it the OS because its only 32bit or is it also because of the motherboard supported only 4G (should it be higher than 4G?)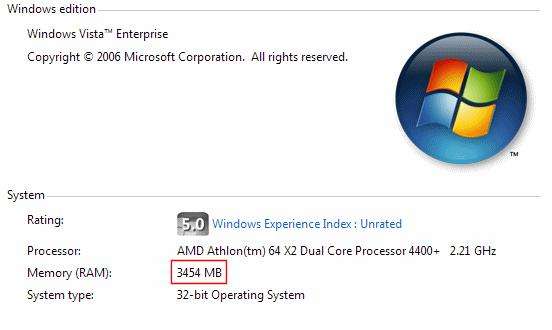 I already disable the share memory in BIOS.. What would be the problem?!
I'm looking forward to all of your replies...
Thanks in advanced..
Best regards,
bryz05