VIA PT8 Series Demo Systems: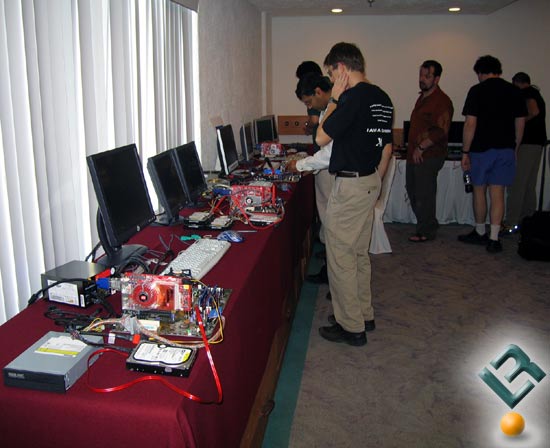 PT894 Pro w/ RAID 5, AGP/PCIe, & Kingston DDR2 675MHz Memory: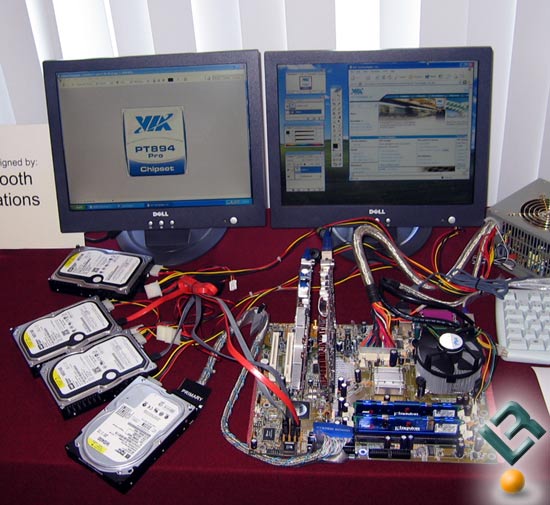 The VIA Reference PT894 PRO Dual PCIe Board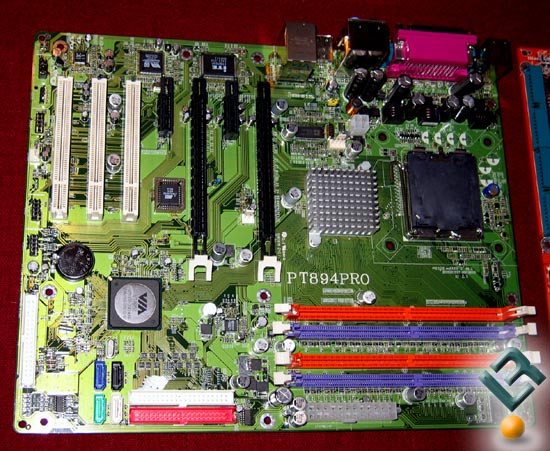 The MSI MS-7099 Mobo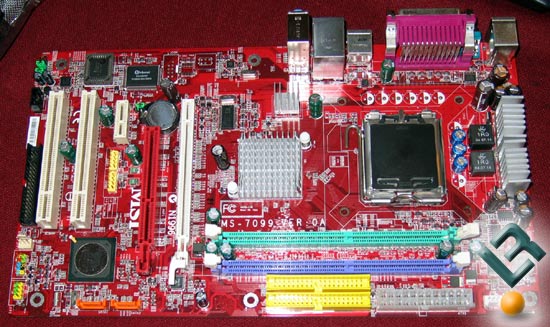 Notice how deep this board goes & the passive cooling. Wonder how this would run for the HTPC crowd.
AGP & PCIe Graphics @ The Same Time!!!