The other day I had my Intel D975XBX 'Bad Axe' motherboard running with my Nautilus 500 and it was just at idle when I left the test bench for a couple hours to get lunch. I come back and the test system was shut down. I tried restarting it without much luck.
A number of people have asked to see how the OCZ PC2-8800 Gold and Corsair PC2-8888 DOMINATOR modules do with Conroe, so this was my attempt at finding out. I've was able to get the board to post once and this is what i saw....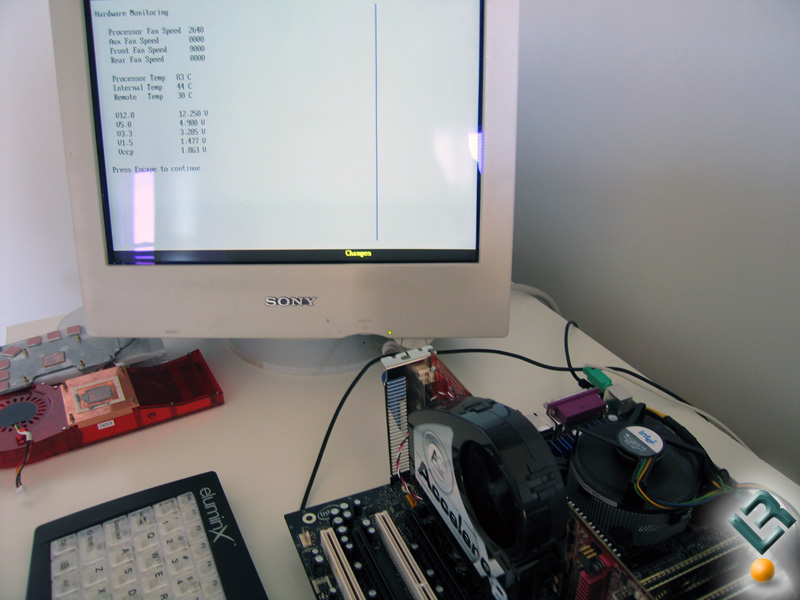 The voltage was set to 1.325V in the BIOS on my Core 2 Duo E6700 processor, but for some reason the board was running 1.863V. Last night I packed the board up and overnight mailed it to one of the guys at Intel that designed the board, so he could debug it and find what is going on. Just thought I'd share it with you all. I sent it priority overnight, so it should arrive in a couple hours at their labs.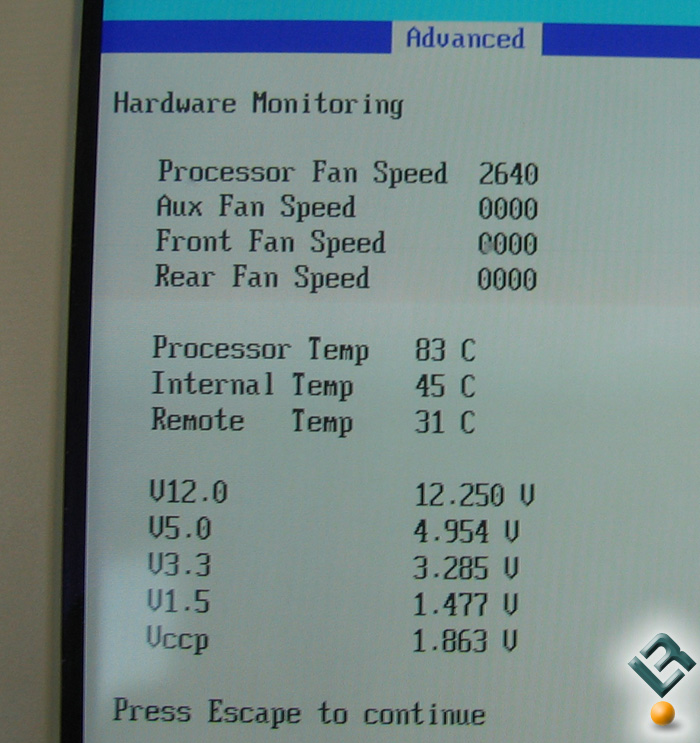 oh yes... 83C on my conroe...