I got a little magazine in the mail earlier today and was flipping through it and noticed all kinds of great computer deals. This one has to be the best of the lot so I thought I'd share my find with the rest of you.
Images are clickable so please enlarge the netbook and check out the awesome specs for the awesome price!
The magazine that this deal came in.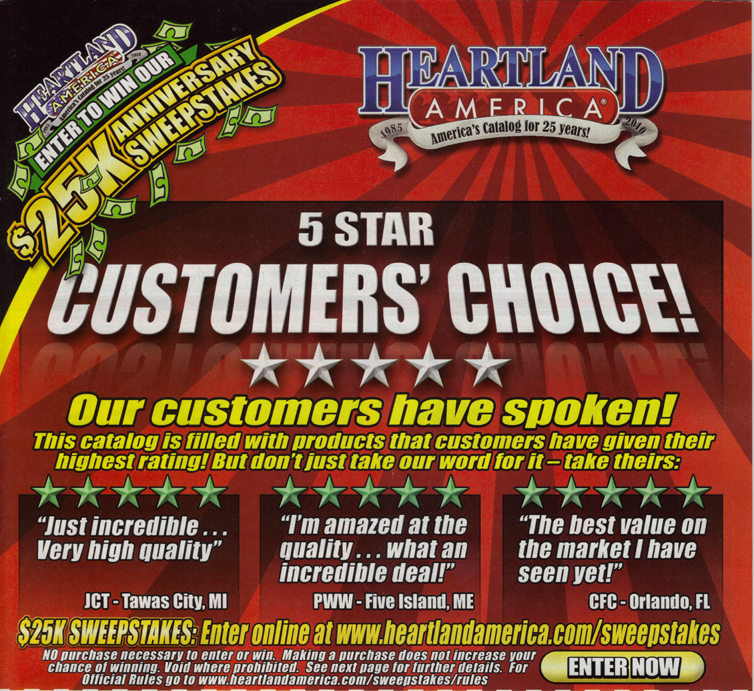 The mother of all netbooks in its awesomeness. Be sure to enlarge the image to see the specs for yourself. This deal is too good to pass up.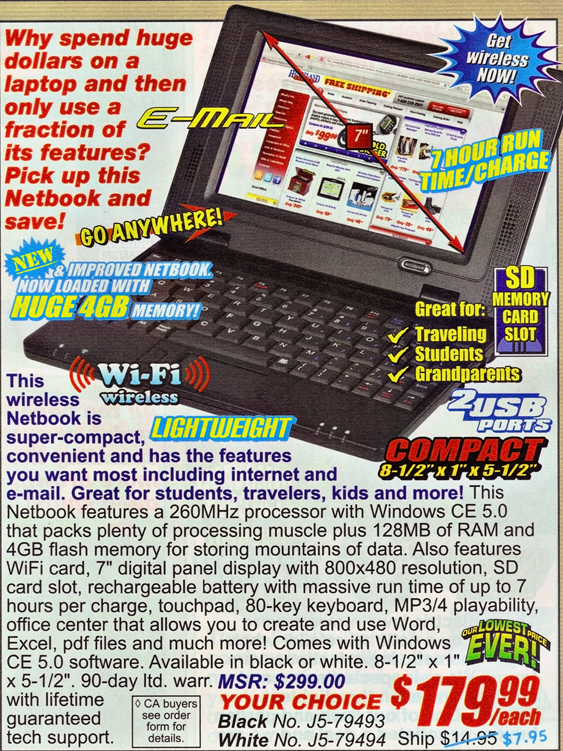 Or you could always go to Best Buy and pick up an eMachines netbook with an Atom CPU for only a few dollars more.
http://www.bestbuy.com/site/eMachines+- ... Id=9740848
I like the check mark for grandparents. If I gave this to my grandmother with the monster resolution 800x480 she would kick me in the nuts or disown me.