Cooler Master HAF X Black Gaming Case Review
Today we look at the newest addition to Cooler Master's HAF lineup, the HAF X. The HAF X is Cooler Masters new flagship case for the HAF series thus replacing the popular HAF-932 as the top dog. So join us as we see what Cooler Master has done to improve on the already impressive HAF lineup.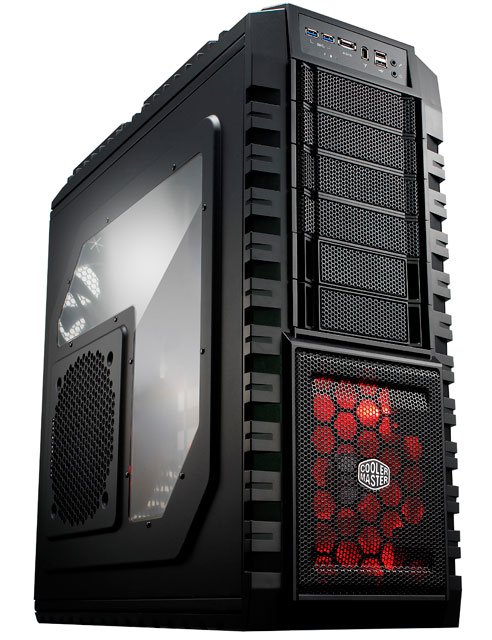 The HAF X carries a similar look to the previous HAF cases. Rugged looking panels with large mesh grills, definitely not something you would see in a classic home theater setup. The HAF X lives up to its HAF name by coming with a 200mm fan in the top, a 200mm fan on the side, a 230mm fan in the front and a 140mm fan in the rear. It comes with the ability to add an additional 200mm fan to the top, 120mm fan for the GPU air duct and an 80mm fan to the GPU support bracket. Some of the new features in the HAF X are two Super Speed USB 3.0 ports on the front panel, two front accessible hot swap drive bays that will support 2.5" and 3.5" hard drives, GPU support bracket, and a GPU cooling duct.

Article Title: Cooler Master HAF X Black Gaming Case Review
Article URL: http://legitreviews.com/article/1311/1/
Pricing At Time of Print: $199.99 MSRP