A while back I decided to really test domestic tranquility by taking the Kermit build into the realm of AM3. In other words managed to get bitten by eBay again, but that is another story.
So I decided to bring the 790GXE / 945 assembly over to DreamCatcher. Also decided this would be a good time for the 8800GTS to be upgraded to a BFG GTX280 H2OC. Because of the GPU size the 2 x 400GB HDDs will have to find a new home.
Mobo:
TA790GXE
CPU:
PII X4 945 (AQ H2O Cooled)
PSU:
MODU82+ EMD525AWT
GPU:
BFG GTX 280 H2OC,
HDD:
Seagate 7200.10 ST380815AS 80GB
Memory:
TWIN2X4096-8500C5DF
First off have to take the 760G assembly out…..modular works for water cooled systems as well as PSUs!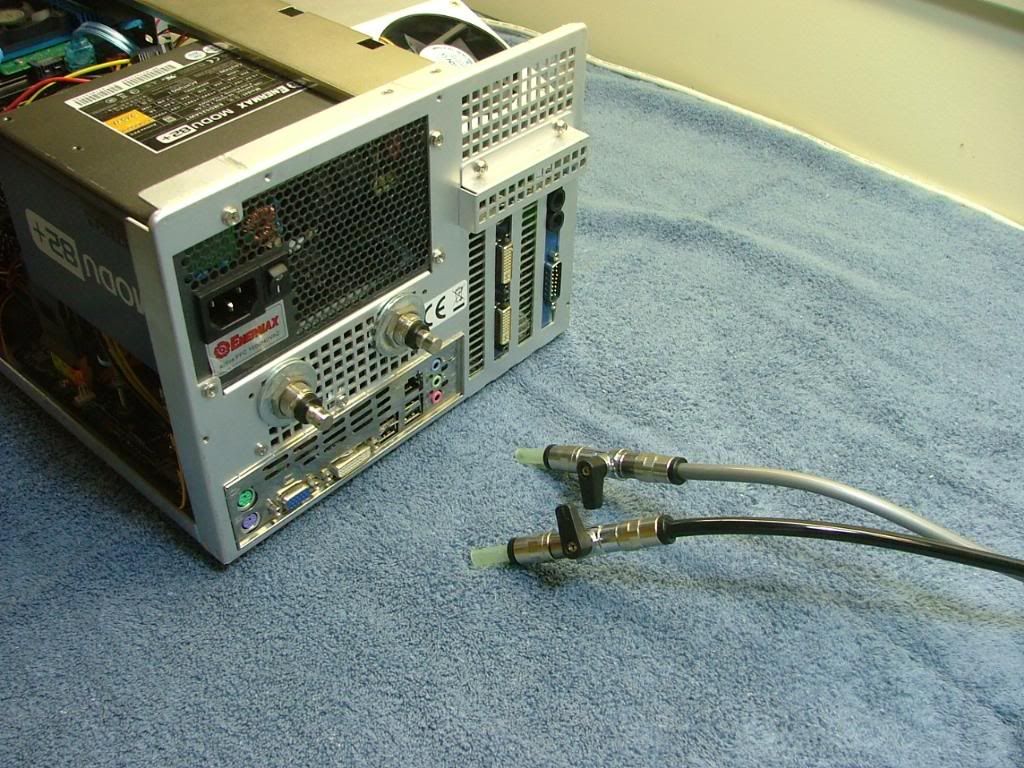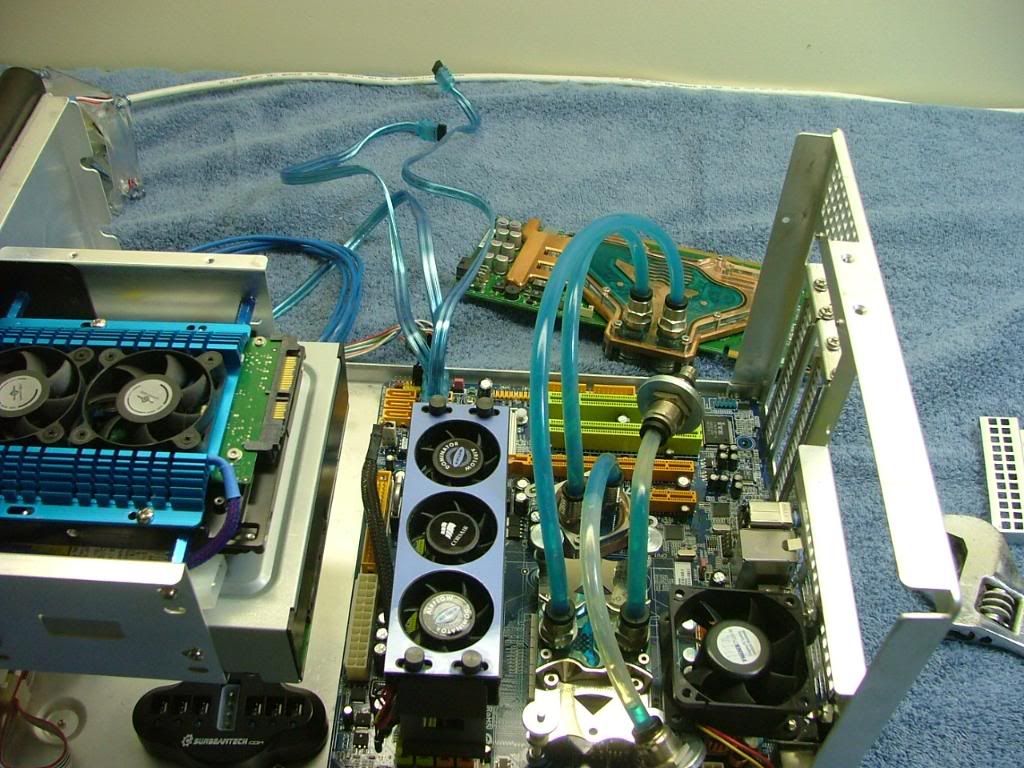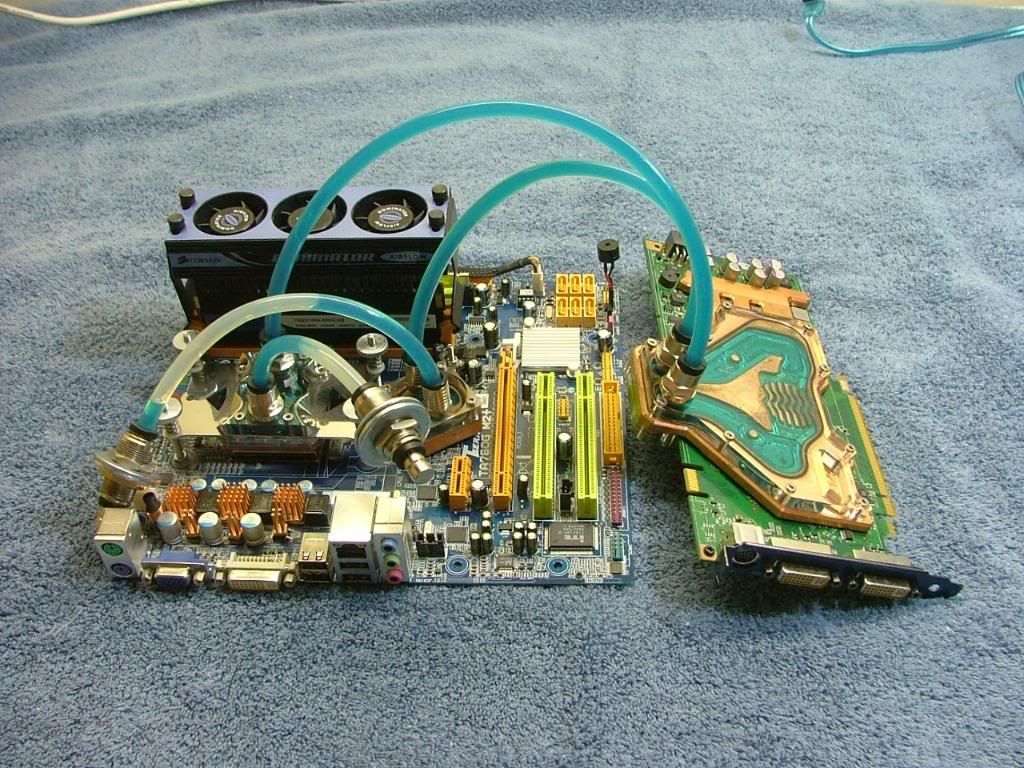 Up next is placing the water cooling stuff on the 790GXE. First we have it necked, then the CPU cooler mounting bolts and finally the CPU cooler.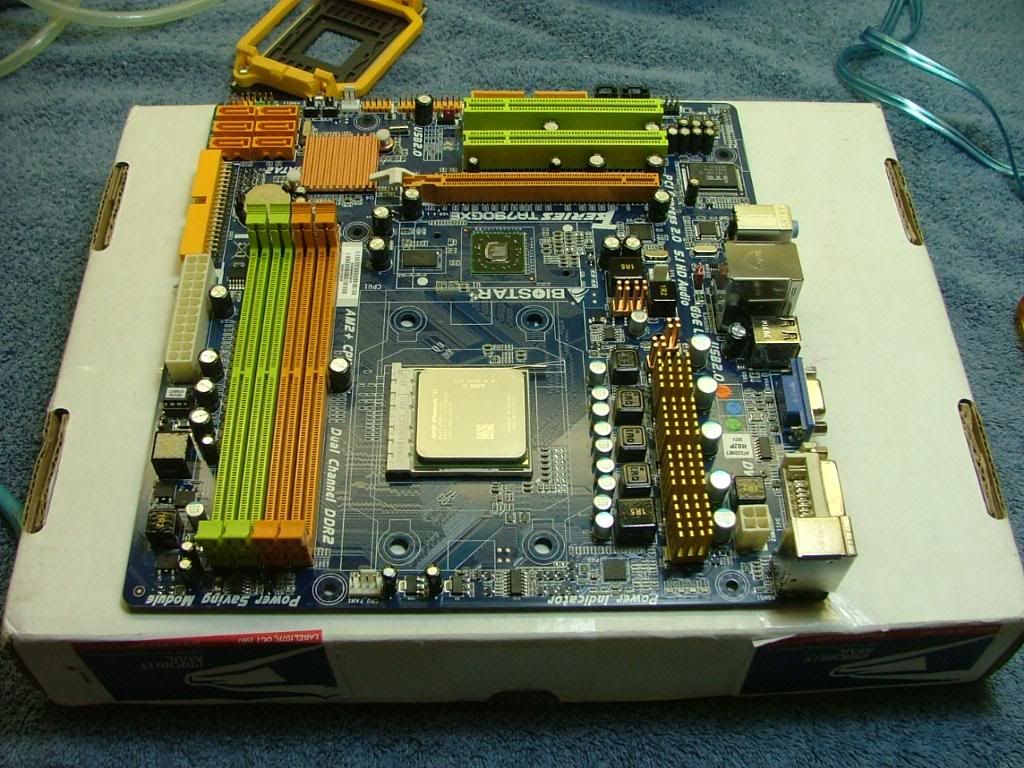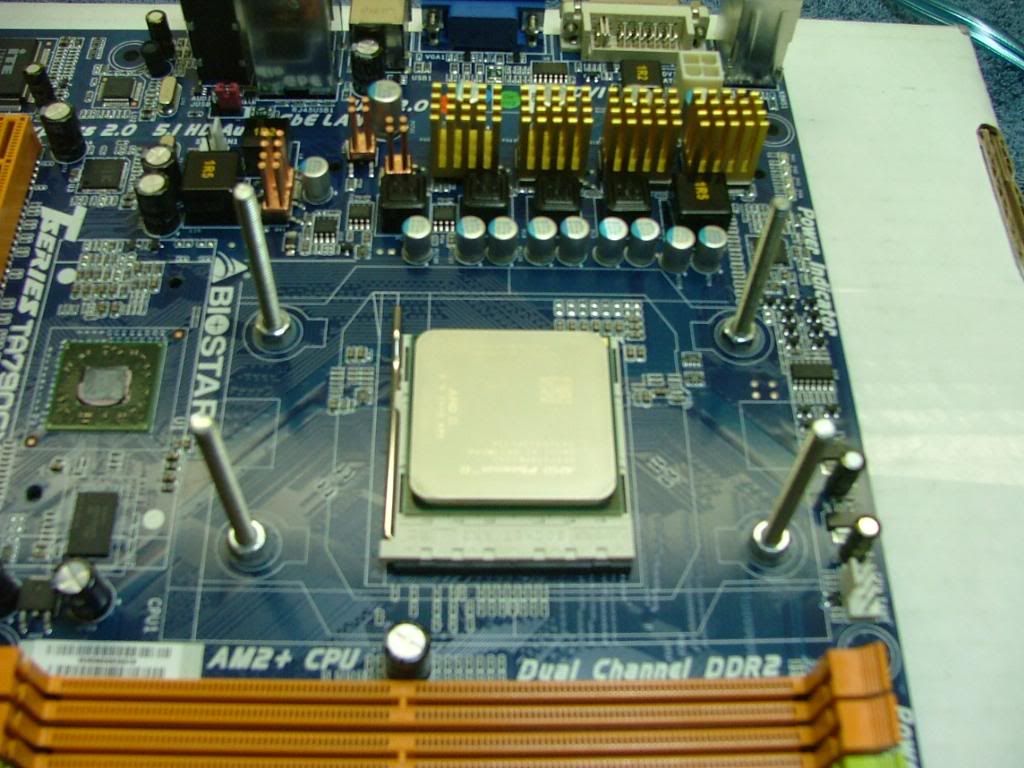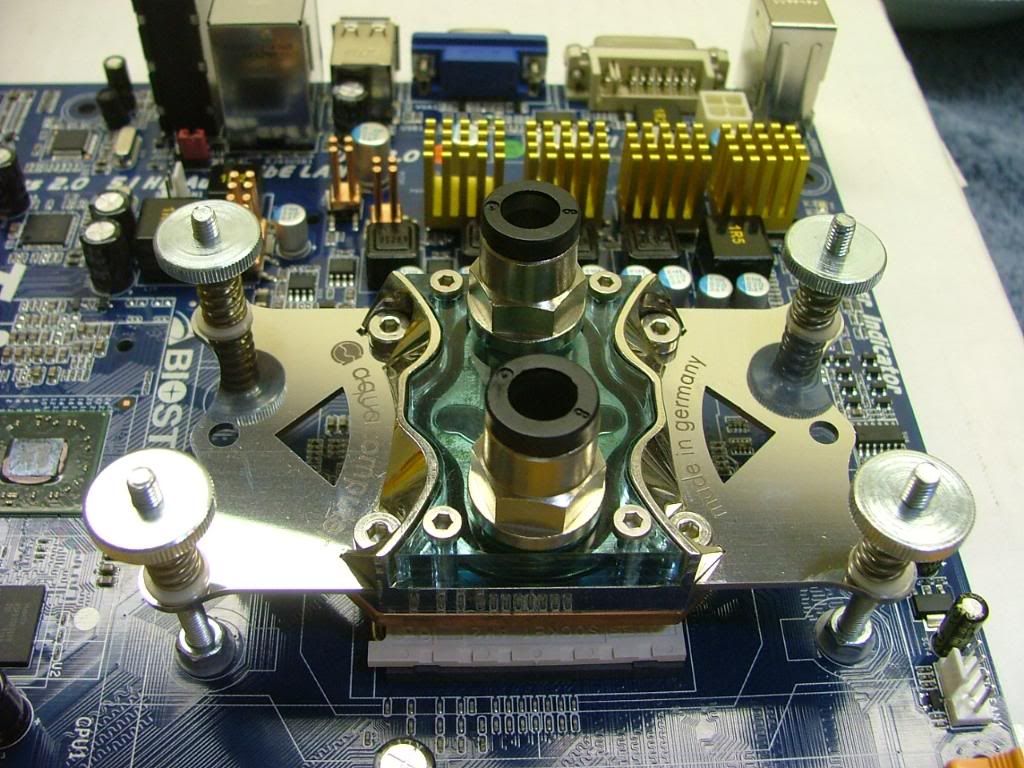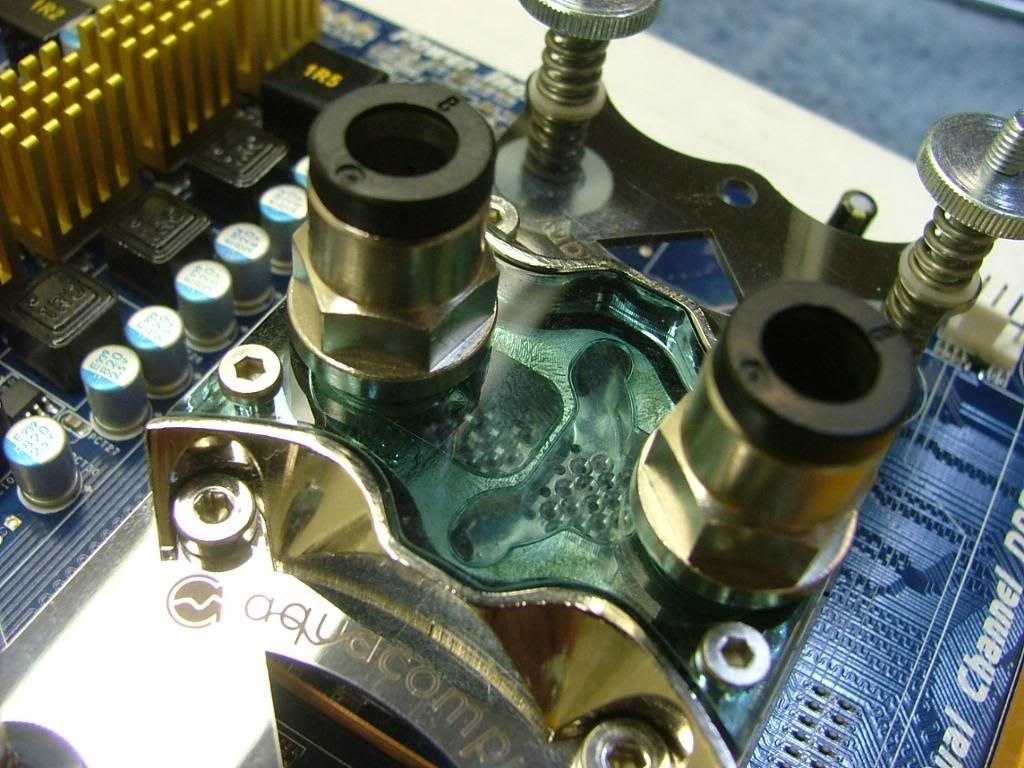 I had to rework the NB cooler as when I first modded it, I attached the top block 90 degrees out of position. So I took this opportunity to correct that.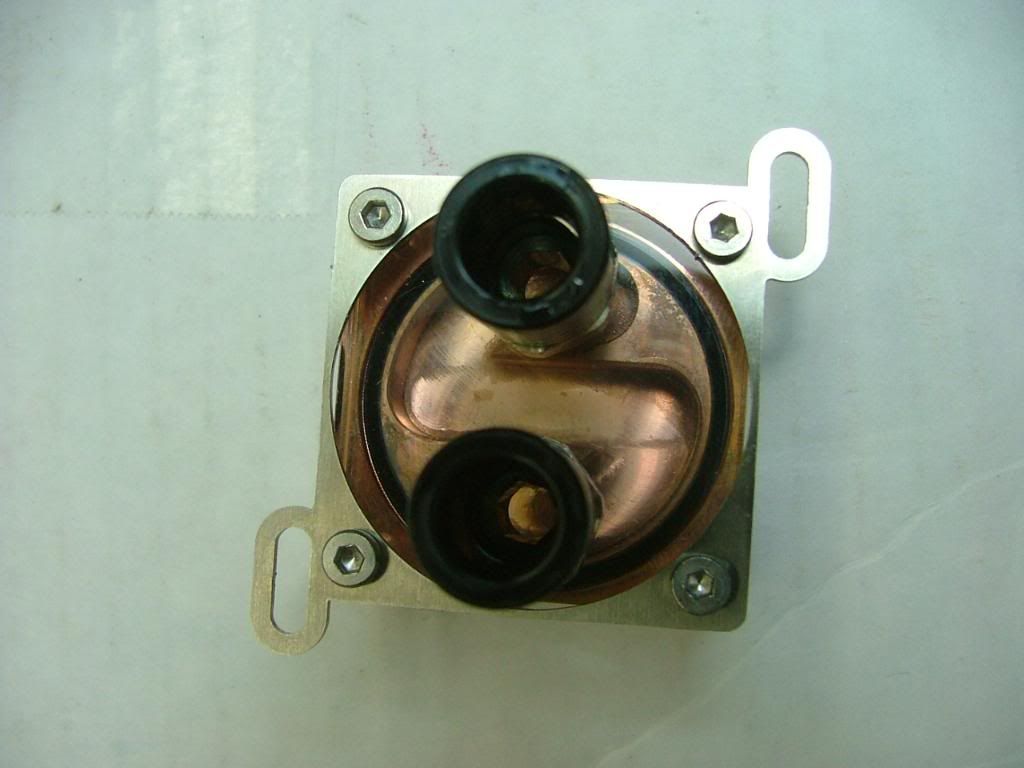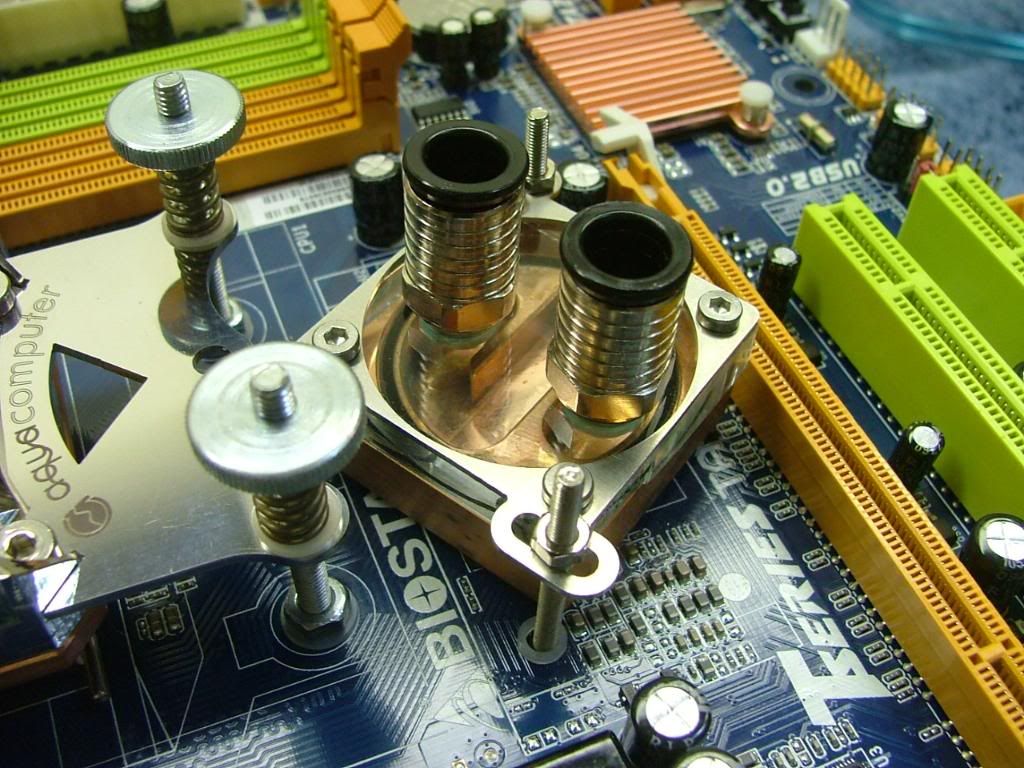 The real upgrade for this build is the BFG GTX 280 H2OC which comes with its own custom Danger Den cooler. When compared to the original 8800GTS one can understand why the HDD rack in the SG01 had to go bye-bye.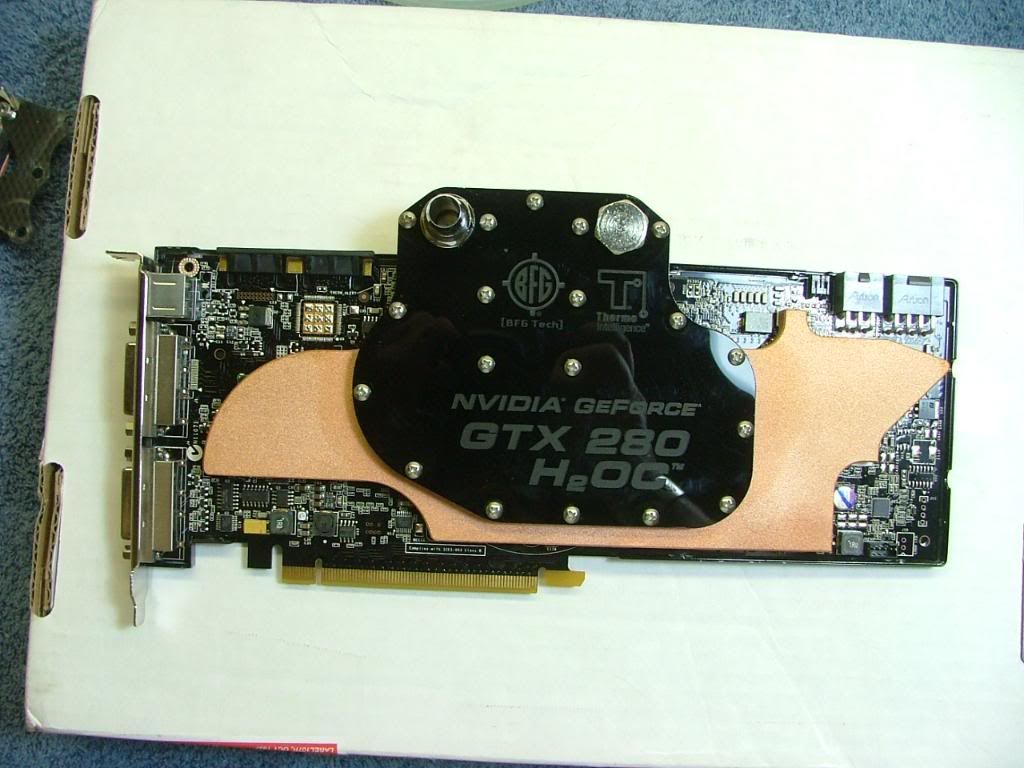 Alrighty then, with the parts in place it is time to start plumbing it together. As it were, nothing really changed loop wise and that made it easy.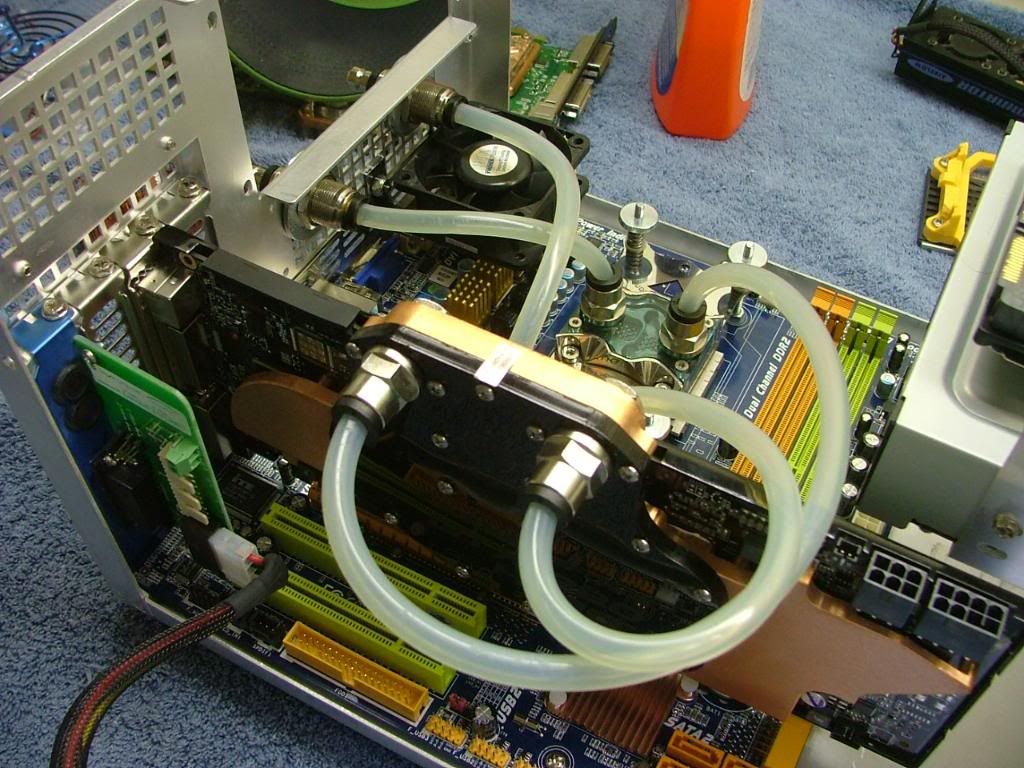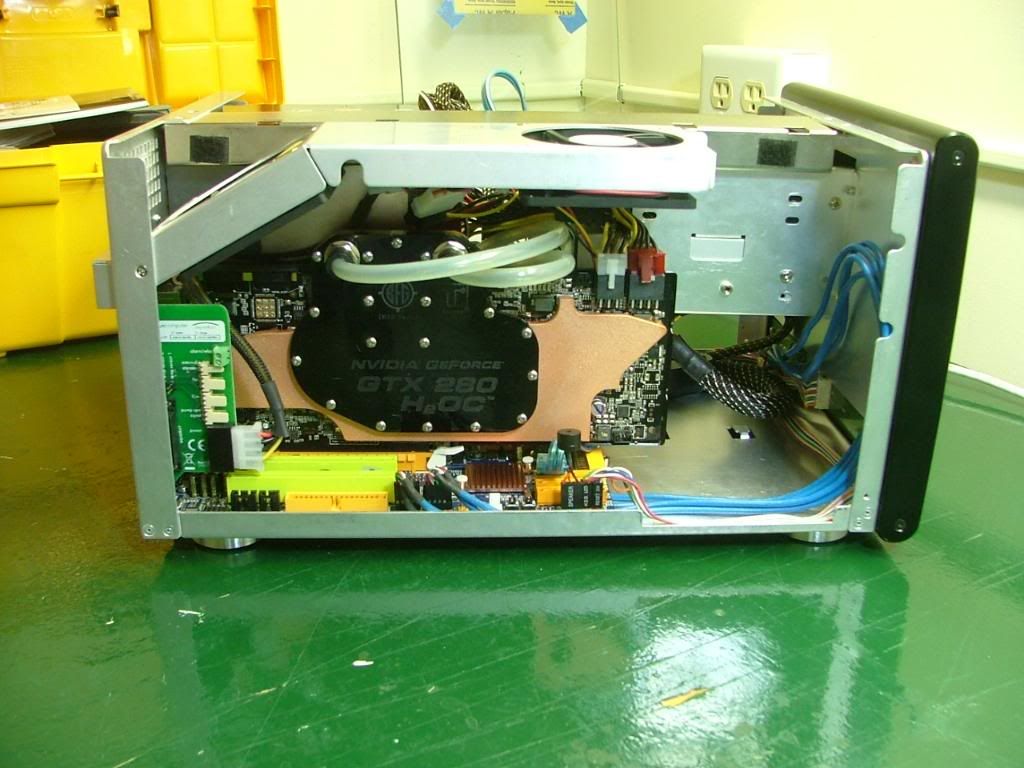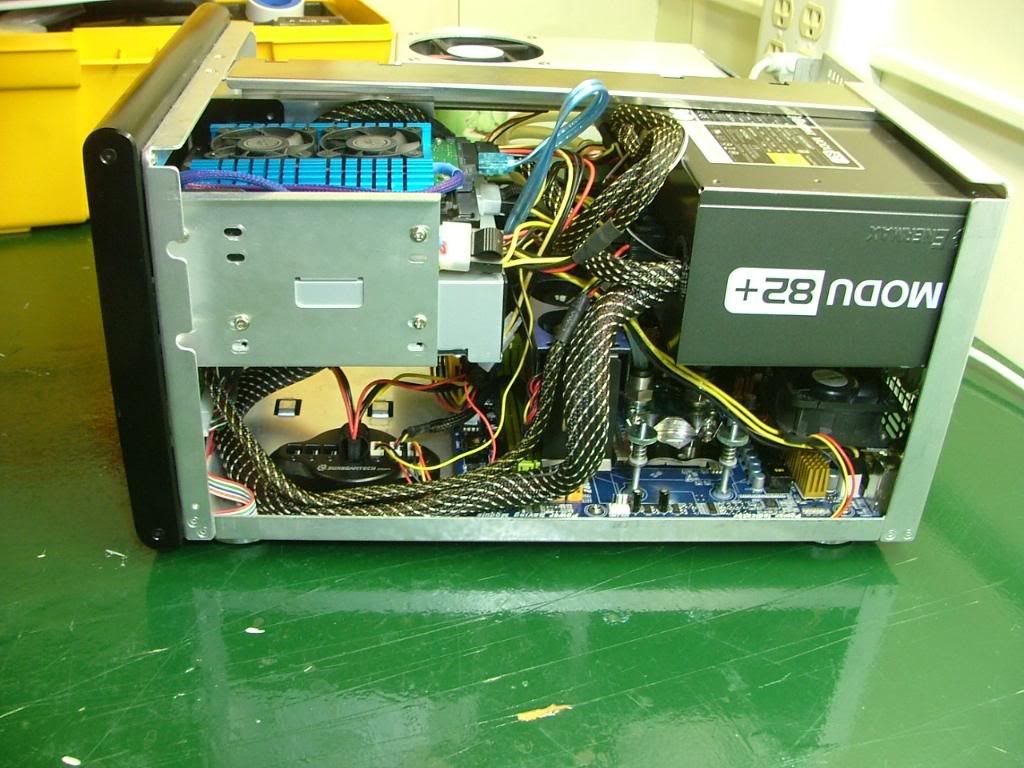 However as the fates would have it things really went down hill from here, to be continued………….
As it were I leak tested it for about an hour or two and as it was in the wee hours of the morning (the sun was rising) decided to go to bed. Figured a good test would be to leave it folding and went off to bed. When I checked on it the next morning it appeared to have rebooted and was hung in the window right before one clicks on the user icon. Rebooted and everything seemed to work except no video. Tried hard booting a couple of times with no joy but had to let it sit as life as usual got in the way.
When I finally could take a good look this is what I was greeted with…..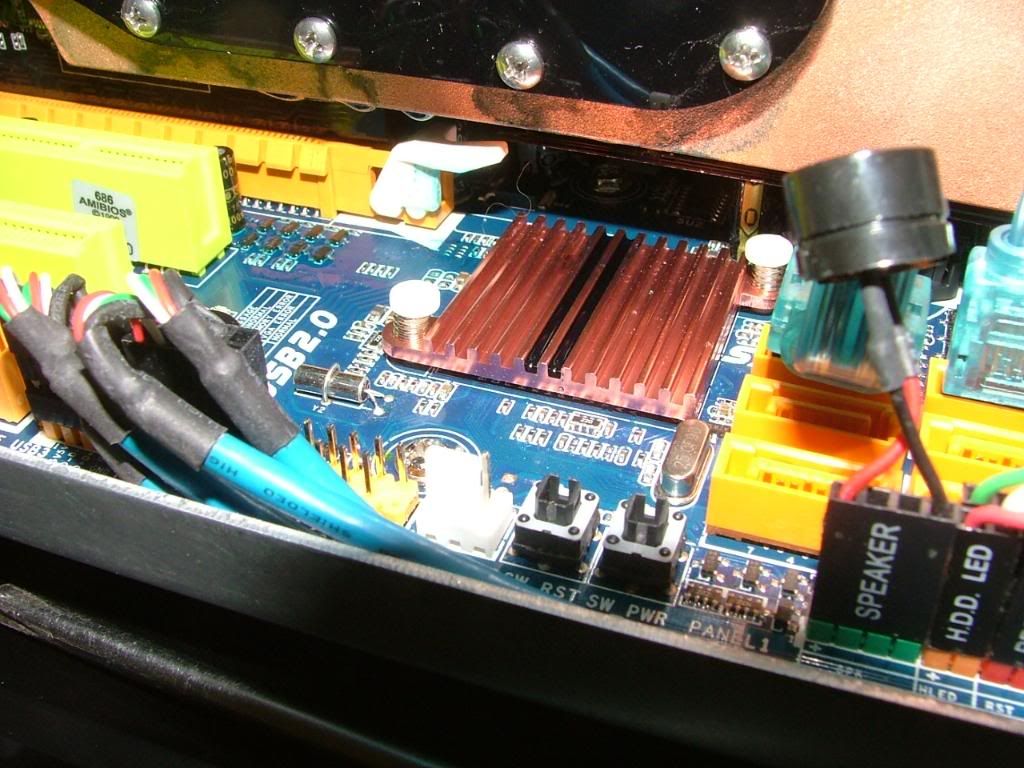 While it was sitting in the system I gave a few of the screws around the bottom edge ye old finger tip screw driver turn, about 1/8 – ¼ turn worth. However what I thought was going to be an fairly "simple" break down for trouble shooting was way off center.
Had to take DC v4 apart as there was coolent in places I didn't realize as canned air and a hair dryer didn't touch it. Even had to remove the SB cooler as it was flooded under it.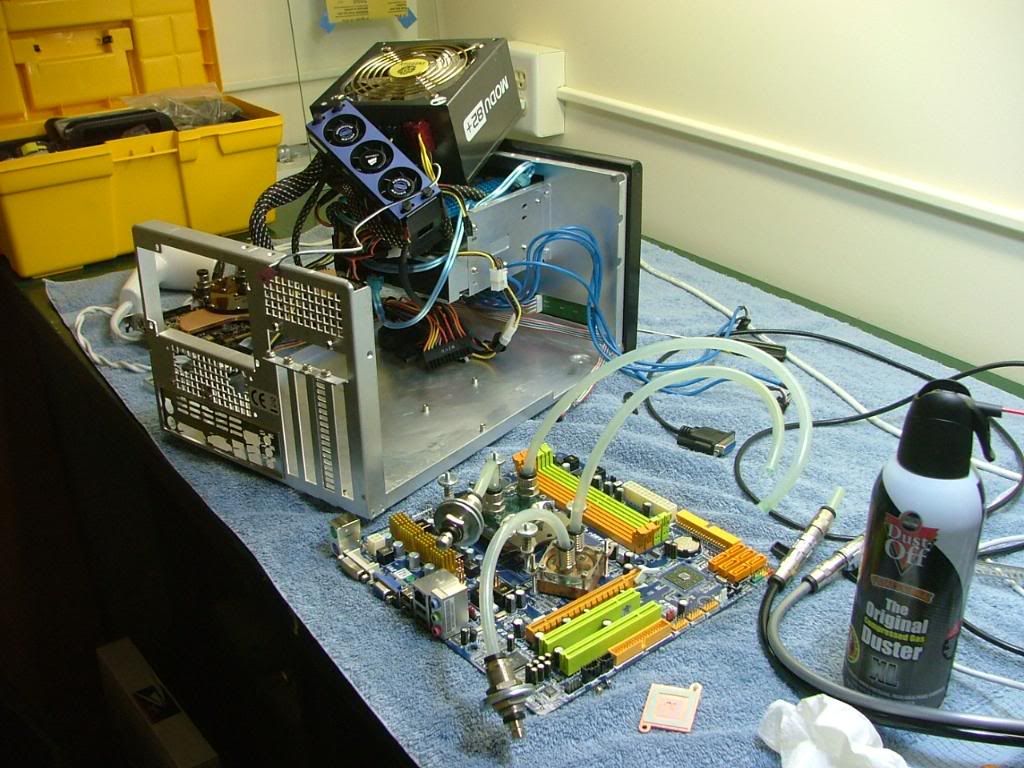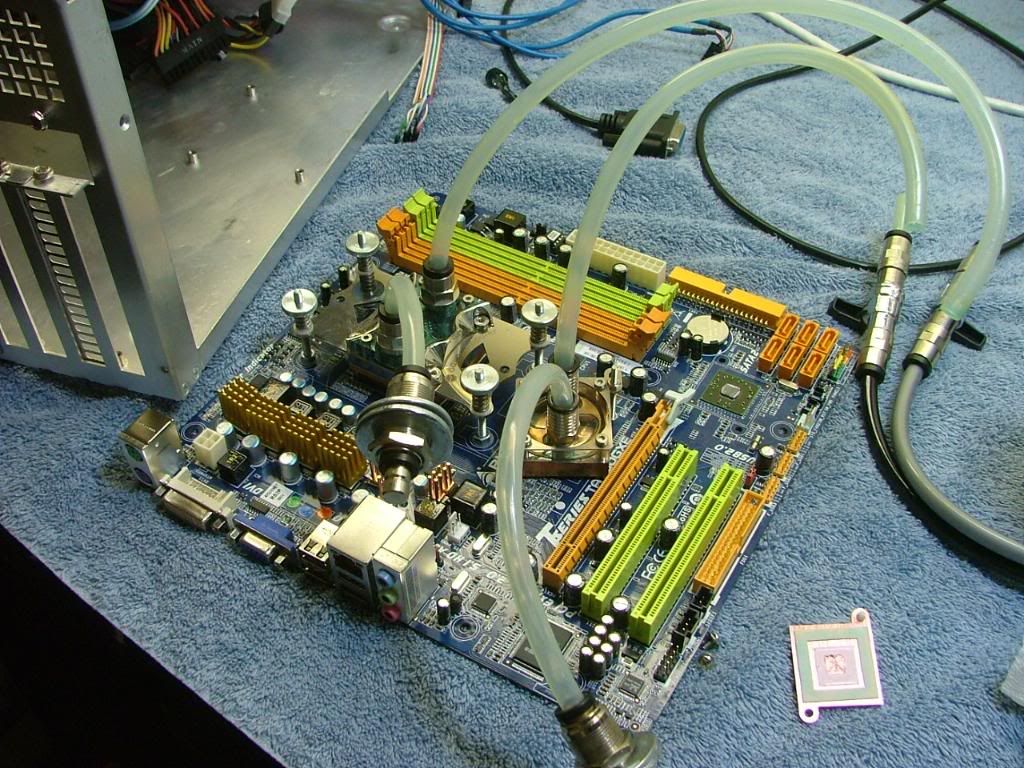 And the GPU..........I'll let the pictures do the talking!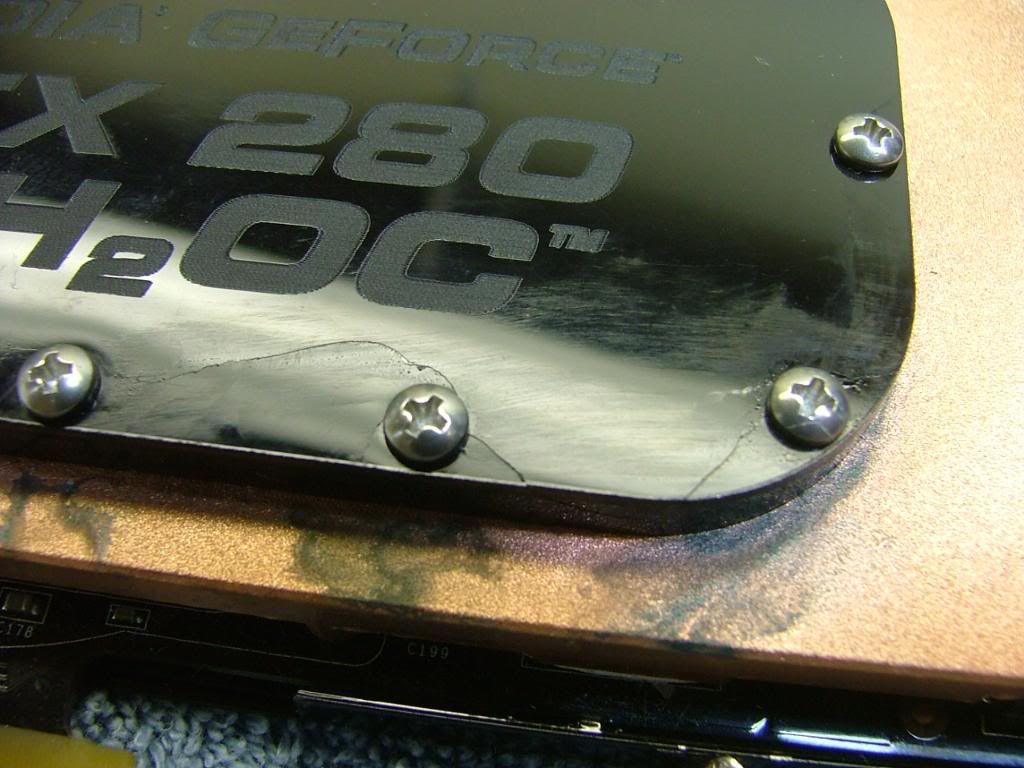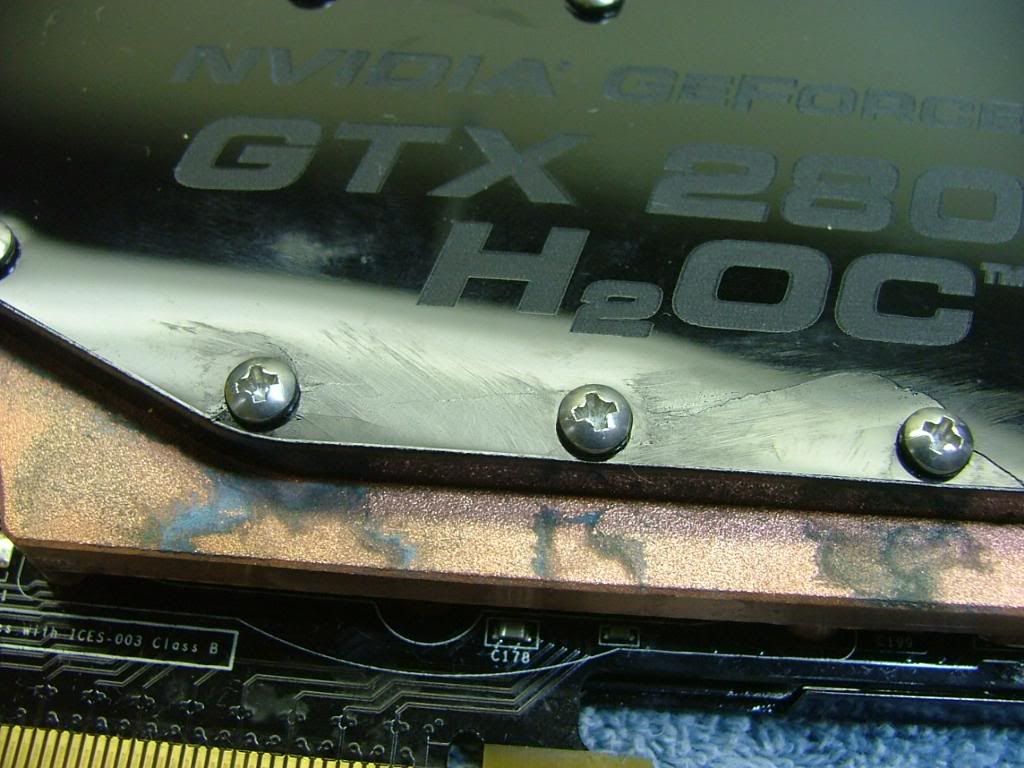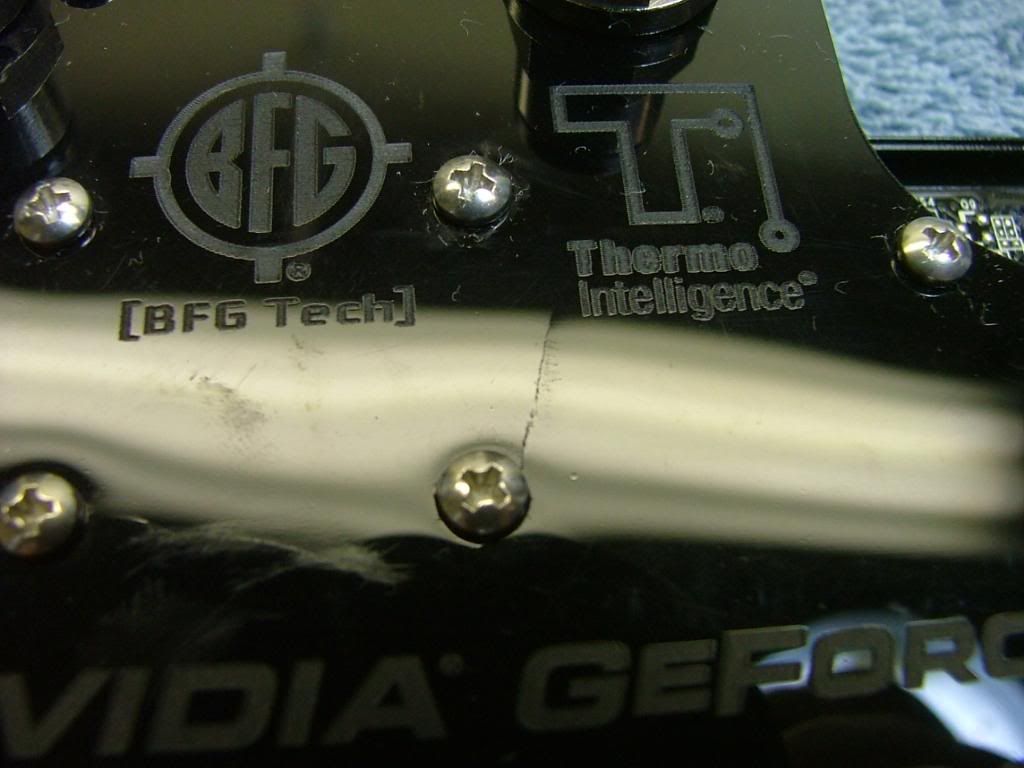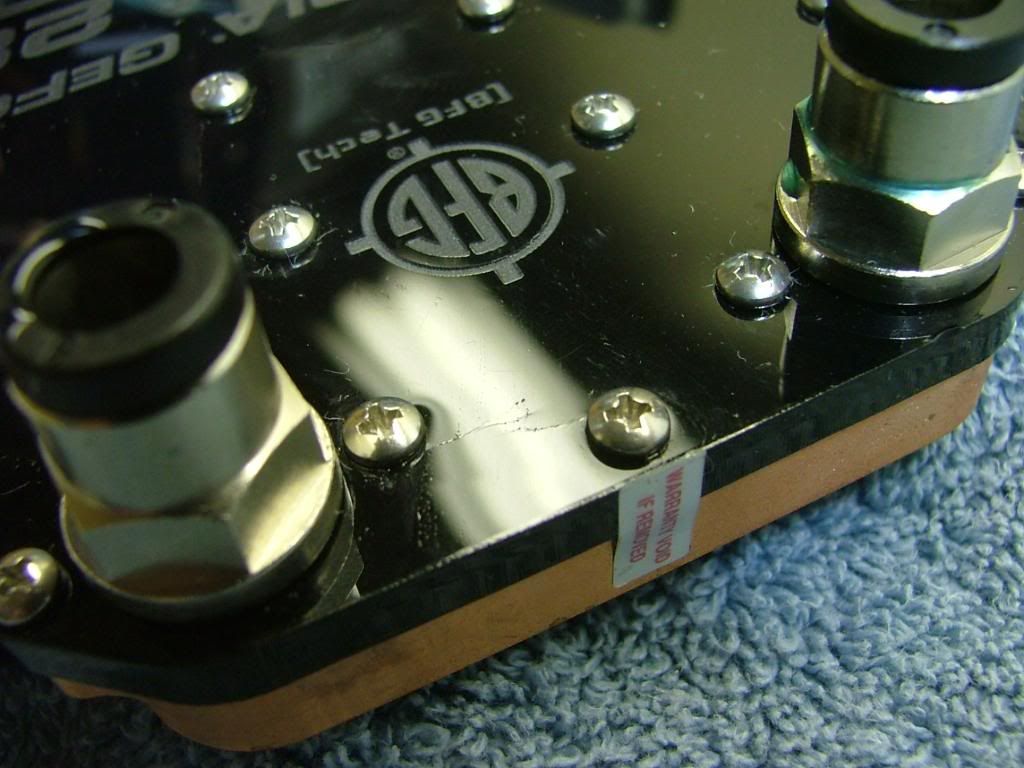 I've got cracks where I didn't even go with a screwdriver!
Wondering about one thing though, what do these holes at the top do as it appears coolant was leaking out there also.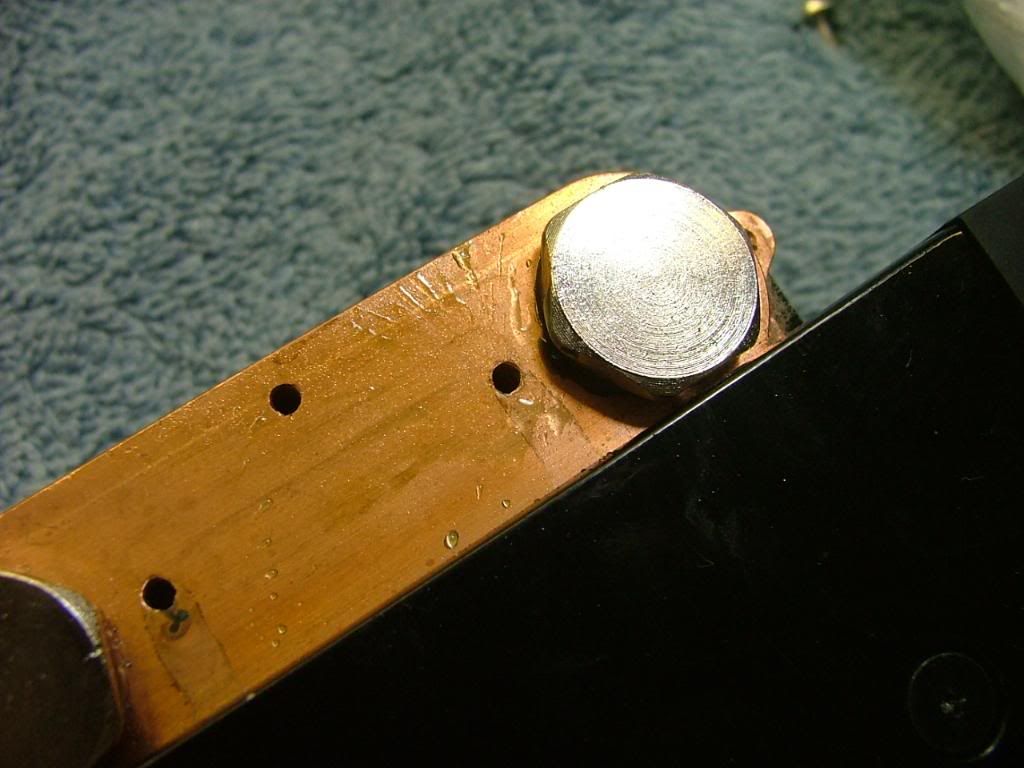 So that is how things sat until I could get resolution on the 280 and confirm that I managed to fry my second motherboard!