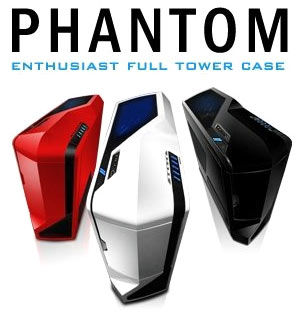 NZXT and Legit Reviews are joining forces to give ten our fans a very nice NZXT system upgrade simply by "liking" both NZXT and Legit Reviews on Facebook and making a video response to our YouTube video!
By making a video response and posting the video on each sites Facebook wall you'll then be entered into the contest, which gives you a chance to win one of five NZXT Phanom cases or one of five NZXT Sentry LXE Fan controllers. This means that we'll have ten fans that will be walking away with some really sweet prizes! You can make the videos in a serious nature or have fun with it and make them as goofy as you'd like. If you make it creative you'll be more likely to win, unless we take pity on your system. When you make the video be sure the system is running and bonus points for you if you have Legit Reviews on the monitor when making the video. The NZXT Phantom retails for $139.99 in Red, White and Black and the NZXT Sentry LXE retails for $59.99. You'll get your pick of colors if you win one of the cases.
Please help spread the word to your friends and family that Legit Reviews and NZXT are giving away ~$1000 in hardware!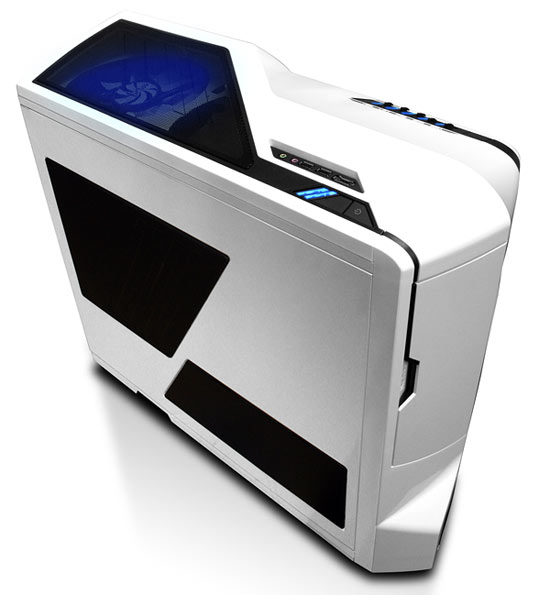 You might want to know how to enter the contest, it's simple:
Become a fan of
NZXT facebook fan page
Become a fan of
Legit Reviews facebook fan page
Post up your YouTube video response to our video on YouTube and then link it to both fan pages
The winners will be chosen by both Legit Reviews and NZXT in a joint effort.
NZXT will ship the prizes to the winners after winners are announced.
Contest for legal resident of the US or Canada.
If you live in a foreign country we apologize and you can always ship it to a friend in a valid region.
Contest Period begins March 18th, 2011 and ends at midnight CST April 18th, 2011.
The winner will be announced on Tuesday April 19th, 2011.
Good luck to all.