ASUS Eee Pad Transformer TF101 Tablet Review
The ASUS Eee Pad Transformer TF101 tablet is one of the best selling Android tablets on the market today. ASUS is moving 500,000 of these tablet PCs a month and we just had to get our hands on one to try out to see what all the fuss is about! Read on to see the ASUS Transformer and the optional dock perform in a number of benchmarks and battery tests. With an NVIDIA Tegra 2 dual-core processor powering this tablet it should do fairly well!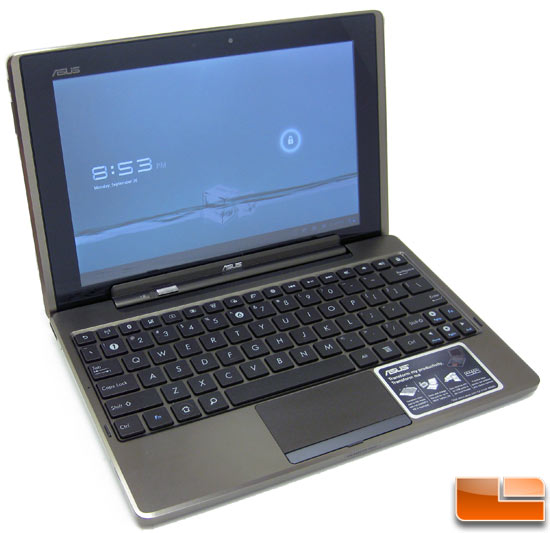 Hands down, one of the best features of the ASUS Transformer is the optional keyboard dock accessory. This full chiclet-style QWERTY keyboard dock turns the Transformer tablet PC into a netbook in a matter of seconds. To use the keyboard dock you just line up the center of the table into the hinge and push it down with a little force until it clicks into place. To remove the dock you just slide the lever that is located above the number 4 key on the hinge to the right and you once again have the tablet. This is why ASUS called this tablet the Transformer as you can basically convert it from a tablet to a notebook in a matter of seconds...
Article Title: ASUS Eee Pad Transformer TF101 Tablet Review
Article URL: http://www.legitreviews.com/article/1720/1/
Pricing At Time of Print: $385.95 shipped