The OCZ PC2-8800 Gold Edition Memory Kit is rated to run at DDR2-1100 speeds at 5-6-6-15 timings when running at 2.4 Volts. OCZ was recently sent out a kit last week for us to benchmark and the results have been nothing short than impressive...
Here is our test kit: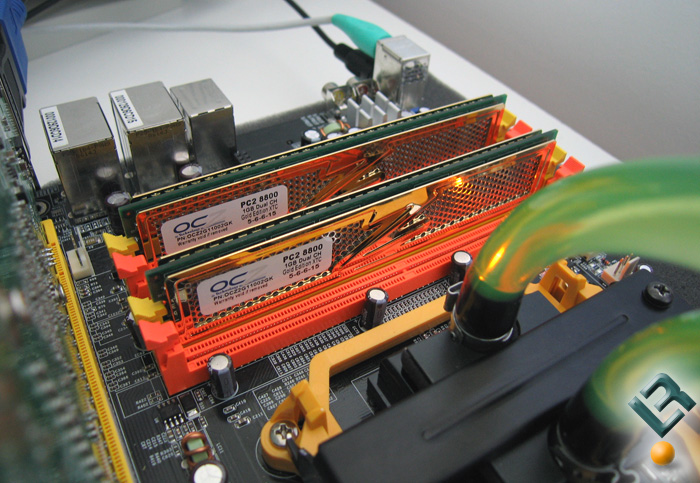 The kit looks great and comes with the OCZ XTC heat spreaders. When I started running the modules I found that they can run far tighter timings than 5-6-6-15 and was able to get them all the way up to 570MHz (1.14GHz or 1140MHz) with 4-4-4-12 timings. Here is a CPU-Z 1.36 screen shot of them at 570MHz.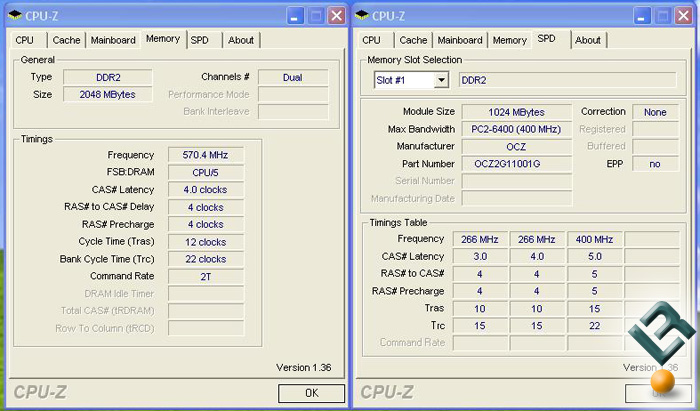 At 2.4V they were not 100% stable at the settings but damn close.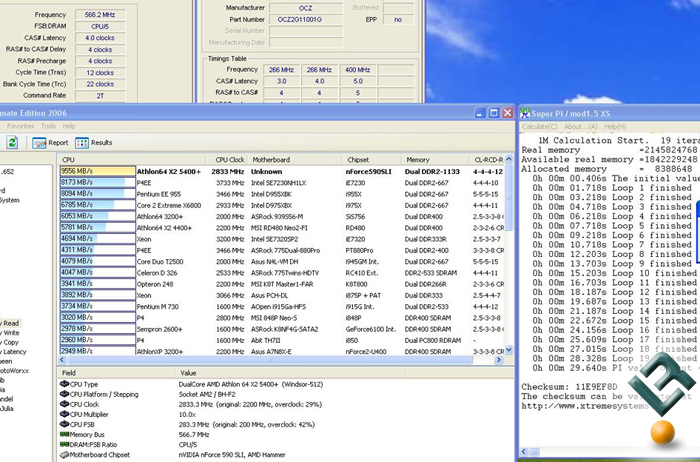 I ended up having to reduce the frequency to PC2-8888 with 4-4-4-12 2T with 2.55Volts. The memory is 100% stable at these speeds and was able to pass five full loops with the RST Pro2 memory tester at these settings. The memory runs
$449.99
which isn't bad considering Corsair's PC2-8888C4 Dominator modules feature an MSRP $599.