We have been playing around with some new Intel 925XE motherboards and have managed to hit 802MHz on the memory thanks to some dividers!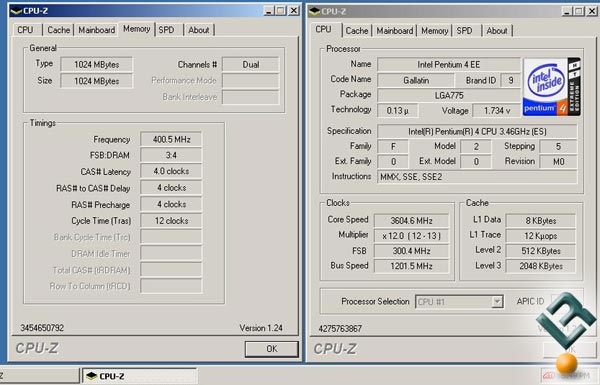 Update:
Benchmarks
Test System:
Intel 560 w/ 1.7Volts on air
ASUS P5AD2-E-Premium w/ bios 1002.005
2x Corsair DDR2-SDRAM PC4300 - 512 MBytes w/ 2.1Volts on air
The performance levels are not nothing special, but the highlight here is the memory running 802MHz!
Everest Read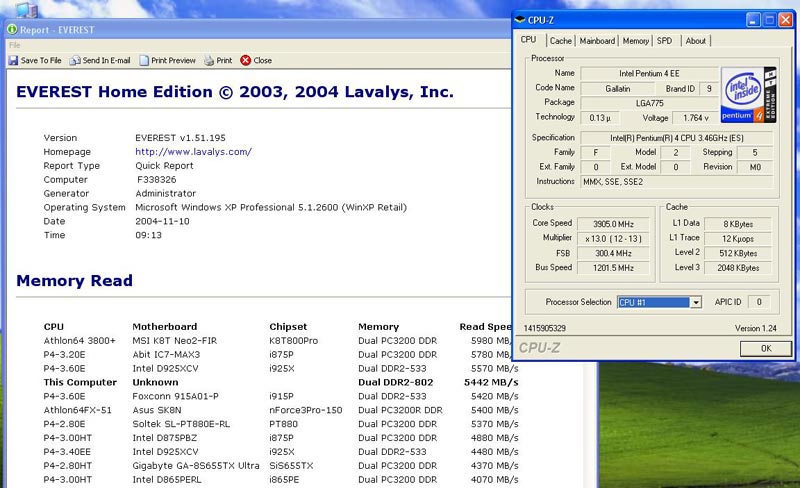 Everest Write
Everest Latency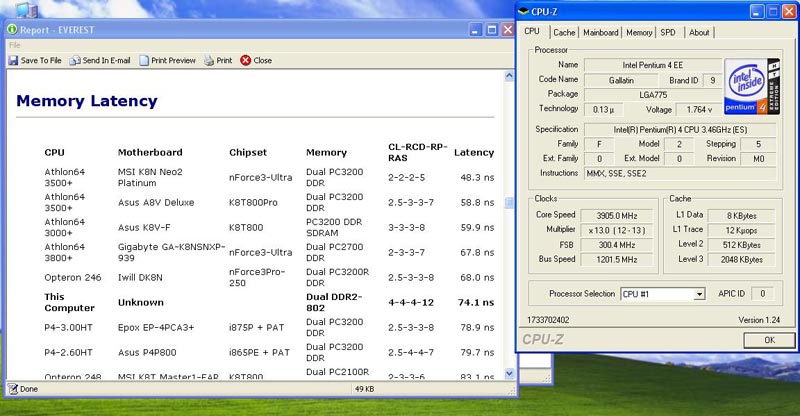 Results:
As you can tell the benchmarks still come in below some of the low latency DDR1 test systems even with our memory running 802MHz, our processor at 3.9GHz and our FSB at 1200MHz! I'll let you think about that for a bit and come to your own conclusions!