Was just playing around with an Intel 660 processor on the ASUS P5WD2 Premium and hit an impressive 4.5GHz with little effort at all!
Test System:
ASUS P5WD2 Premium w/ 0408 BIOS
Intel P4 660 (3.6GHz CPU)
Corsair HydroCool 200ex Water Cooling
Corsair PC2-5400UL Memory @ 5-5-5
nVidia 6800GT Video Card
OCZ PowerStream 600W PSU
I ran 2.1V to the memory and 1.6V to the cpu to achieve these speeds.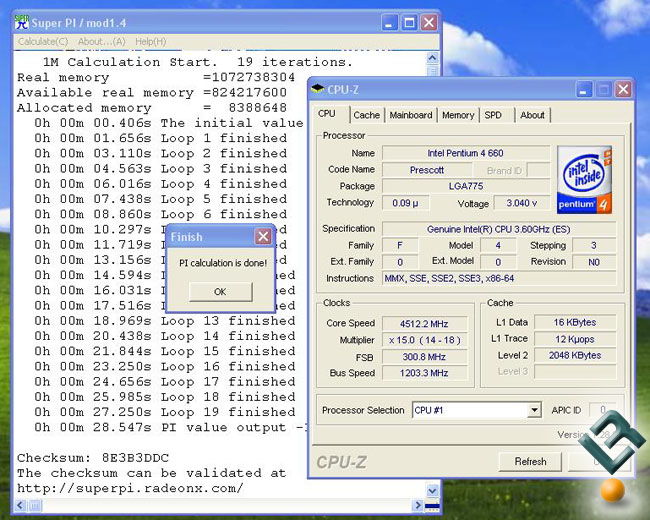 Not too shabby for not even trying to overclock!