I have a brand new Intel Pentium M 760 retail boxed processor that is going out to one of our lucky forum members on October 15th.
This processor is not cheap and currently runs
$310
on our shopping engine. We are of course giving it away for free because we love our forum members!
Intel Pentium M 760
Retail Boxed Processor
2.0 GHz (BX80536GE2000FJ)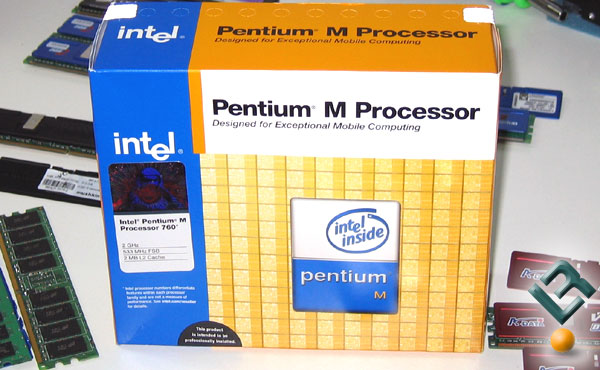 The only thing I ask is that you use it and that it doesn't go up on ebay. I have more retail boxed processors to give out for next month if this goes well. This is one of those trial and error contests!
Technical Information:
Processor Frequency: 2 GHz
CPUID String: 06D8H
Package Type: 478 pin PPGA
Core Voltage: 1.287V-1.400V
Bus Speed: 533 MHz
Thermal Guideline: 27.0W
Core Stepping: C0
Thermal Spec: 100°C
L2 Cache Size: 2 MB
Manufacturing Technology: 90 nm
L2 Cache Speed: 2.00 GHz
Bus/Core Ratio: 15
I'm not making any rules on this contest, but would like to see people post and not just enter the contest. Makes sense right?
If you are reading this and would like to enter, but are not a member please sign up for the Legit Forums
here
. Registration is free!