This afternoon my internet was down and since my office phone is VOIP and my cell phone doesn't work at home I took the afternoon off. Grabbed some weapons (AK's, SKS's, H&k's, Sig's, AR's) and got my neighbor to donate an old 17" monitor to the cause.
Shooting off 30 rounds from the hip as fast as i could: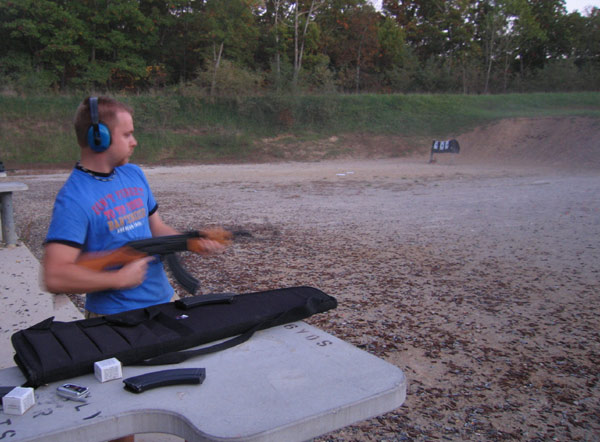 My neighbor lighting it up military style (Ex-Army):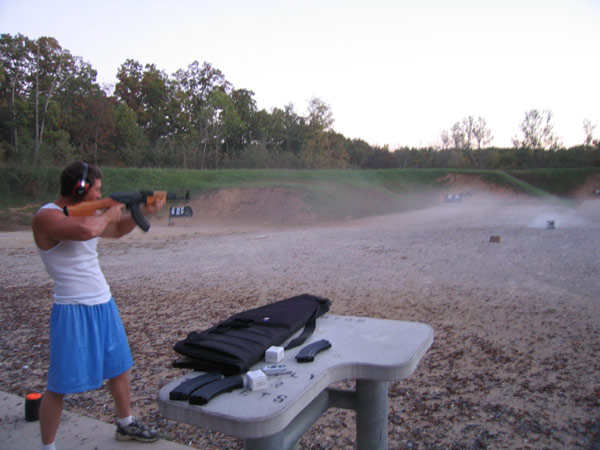 The Monitor After Four 30ish round clips: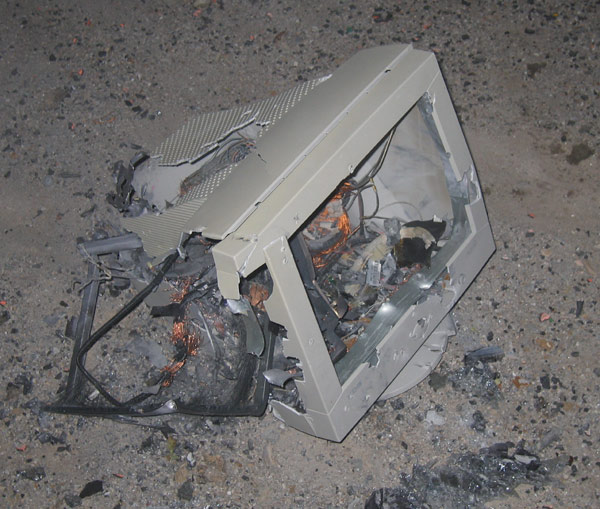 The Front: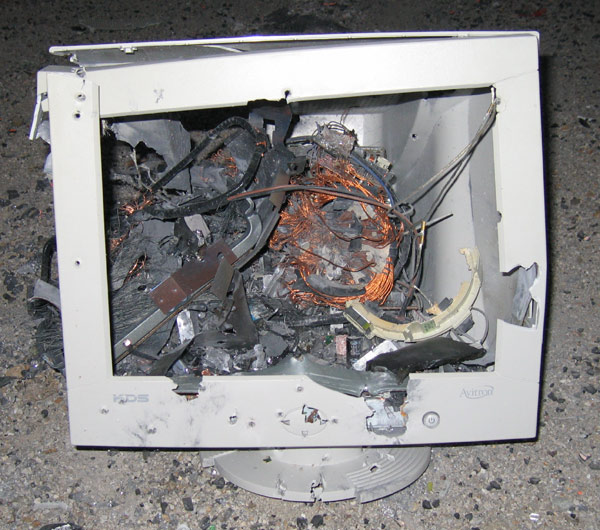 Not a bad way to burn off some steam after a long day of nothing going right.