The uber HOT FedEx lady just dropped off the latest Intel D975XBX motherboard and I snapped a few pictures of it. This motherboard is using the Intel 975X Chipset and comes with three, yes three, PCI Express slots on the board.
A picture of the Intel D975XBX Motherboard: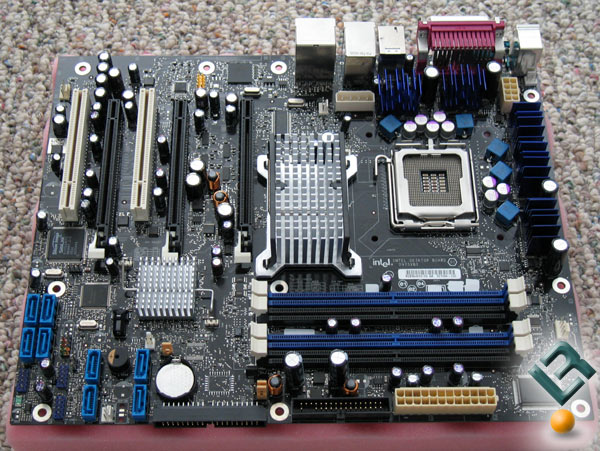 The Intel D975XBX Motherboard Socket Area with Passive Cooling Flames: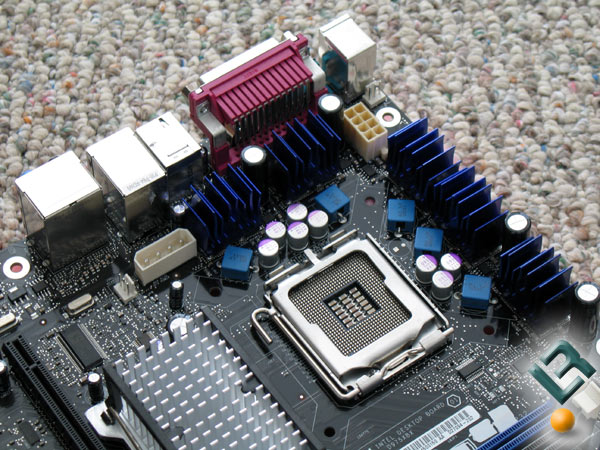 A Closer Look at the Intel D975XBX Motherboard PCIe Slots: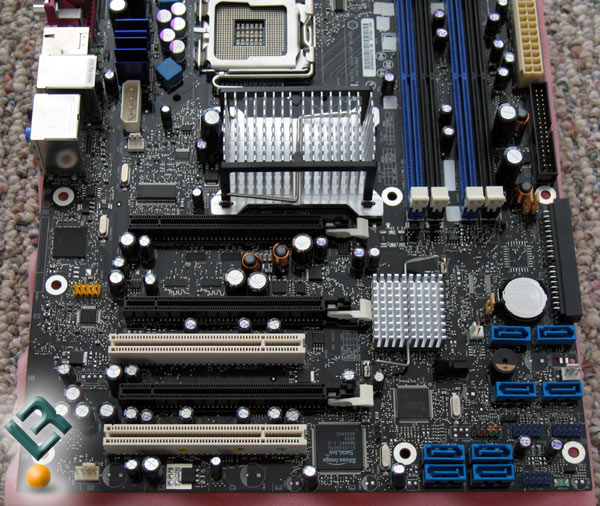 Papers with the board explain that it has 2 PCI Express controllers in the MCH to enable either 1 x 16 or 2 x 8 operation for the 16 PCI Express lanes. In addition to multiple thread support, the Intel 975X Express Chipset enables key performance-optimized capabilities such as support for multiple 2x8 graphics cards, Intel Memory Pipeline Technology (Intel MPT), 8GB memory addressability to enable 64-bit computing, and ECC memory support.