I've been using the Corsair Nautilus 500 daily since I
reviewed the unit
and just recently I've had the urge to 'upgrade' my entry level water cooling kit. I called up the folks and Danger Den and placed an order with them last week and just got the parts in on friday. I ordered in the
Black Ice Xtreme Radiator
for $33.95 to replace the radiator that Corsair ships in the Nautilus 500.
I measured the housing before I ordered it and tried to stuff in the biggest 120MM radiator that I could to keep everything in the original Nautilus 500 housing. When I got the new radiator in I test fitted it and everything was perfect. I screwed in the high flow barbs that come with the radiator and had an 'OH ****' moment when I forgot to take into consideration the height of the barb and the bend in the hose. The Radiator and barbs will fit in the housing and not touch, but you're not getting a regular 3/8th line on it let alone Tygon tubing.

Oh well I can fix that and will explain later.
With the original radiator sitting next to the Black Ice Xtreme Radiator the size difference is easy to see. The Black Ice Xtreme is much larger and has a much higher flow rating that the one that originally came with our kit.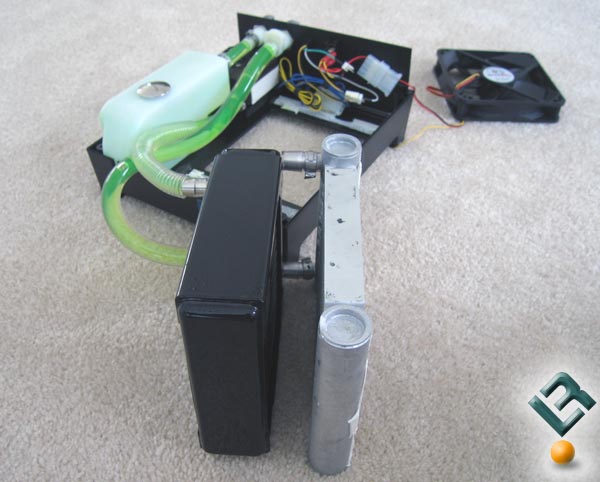 I didn't want to wait on new fittings, so I threw it into the housing yesterday and it fits great.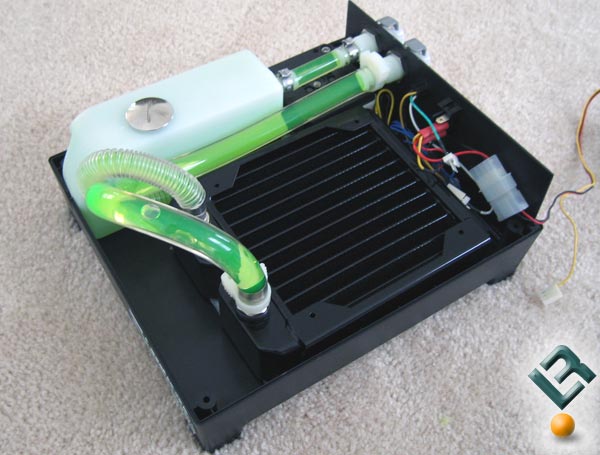 A view from the bottom with an unmodified Nautilus 500 on the left and my modified one on the right.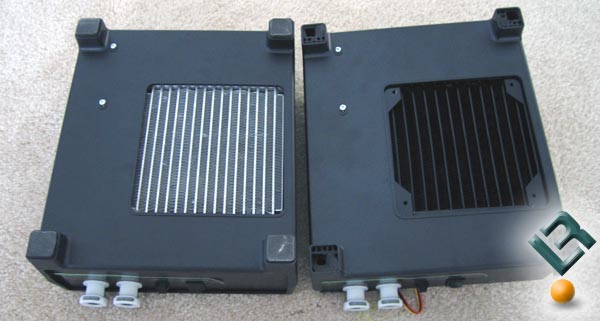 I went up to Home Depot last night and found these 90 degree elbows, but look at the small hole on the inside. With these installed in the housing and the barb that is in the radiator screwed into them it
WILL
allow the top cover to be reinstalled on the Nautilus 500.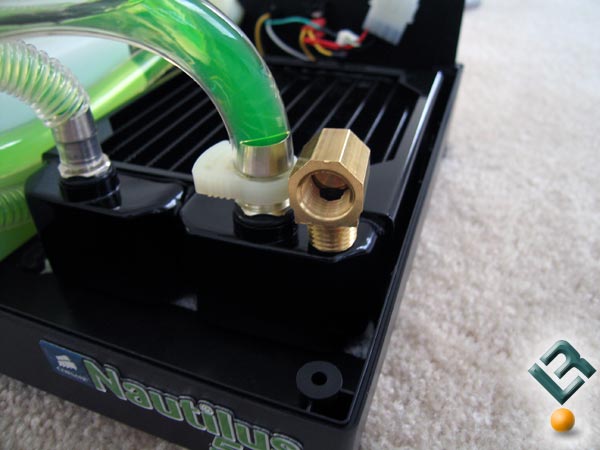 As you can see these elbows will lower the profile and allow the hoses to come in on the side and not the top fixing the cover problem, but hurting the water flow. I'm going to hold off and see if I can find some free flowing elbows locally.