The Thermaltake Big Typhoon VX is the long awaited update of the Big Typhoon and features upgraded mounting hardware and a variable speed fan. LR takes the latest and greatest cooler from Thermaltake and tries it out on our Core 2 Duo platform to see how it performs. The Thermaltake Big Typhoon VX made short work of the competition, but can it hang with Active TEC and Water Cooling?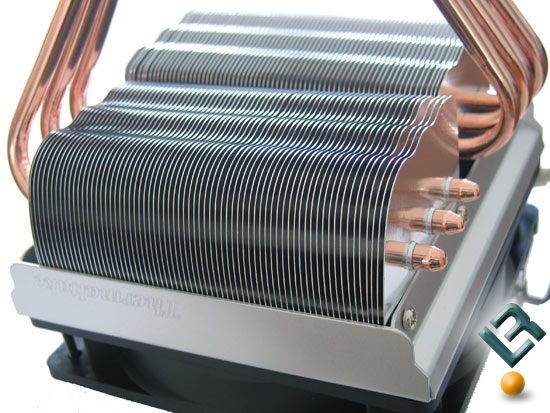 (I don't know why I like this picture, but I just think it looks cool... I lucked out and got this with no flash and daylight in my living room!!)
If you can't already tell I really like this heat sink. I think Thermaltake did wonders on their update on the Big Typhoon and for those that don't own a Big Typhoon you are lucky because the Big Typhoon VX made a great heat sink even better. If air cooled overclocking is in your future or if you are tired of a noisy system the variable speed Thermaltake Big Typhoon VX fits the bill for all and deserves the first heat sink Editor's Choice award that I have given out in years.

Article Title: Thermaltake Big Typhoon VX Cooler Review
Article URL: http://legitreviews.com/article/409/1/