EVGA Classified Super Record 2 SR-2 Motherboard Review
So you need more CPU power than what a single Intel Core i7 Extreme Edition processor can provide? Look no further than the EVGA Classified SR-2 motherboard. Anyone who has been following along the enthusiast motherboard industry knows exactly what this motherboard is all about. We take it for a spin with two high end Hexa-core Xeon processors and look what kind of performance you can expect if you can afford a platform like this!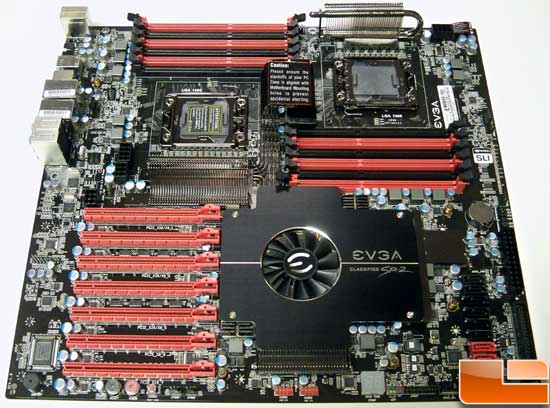 The EVGA Classified SR-2 is the heart and soul for the biggest, baddest system you can build today. While gaming and single threaded tasks don't see much of a benefit from adding a second processor, CPU intensive multi-tasking, rendering, and heavily threaded loads see a massive improvement. Set this beast to work converting your DVD collection to your desired format in a program such as Handbrake and it'll chew through it in short order. Benchmarks like 3D Mark and PC Mark have built in tests to bring the CPU to its knees, but the SR-2 chugs on like it's nothing.

[email protected]

performance is through the roof.
Article Title: EVGA Classified Super Record 2 SR-2 Motherboard Review
Article URL: http://www.legitreviews.com/article/1437/1/
Pricing At Time of Print: $579 plus shipping