Nearly one year ago I posted some of the first
pictures of Intel D975XBX motherboard
on the internet and here I go again with Bad Axe 2. The Intel D975XBX motherboard features numerous changes and I'll show some of them here in the following pictures.
Here is a picture an Intel D975XBX Revision 305 motherboard (on the right) sitting news to an Intel D975XBX2 Revision 303 motherboard (on the left)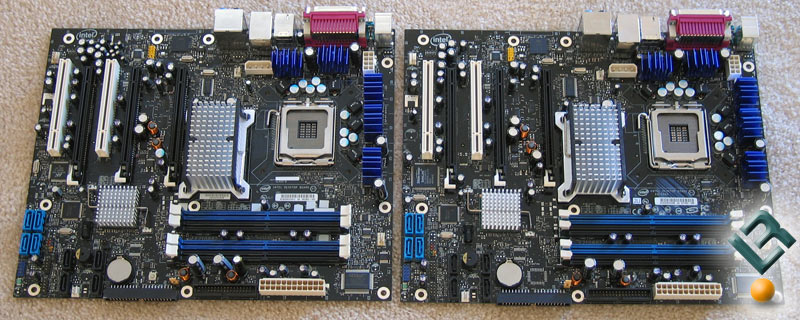 Power Button (Where is the Reset Button?):

The Intel D975XBX2 features spots for both power and reset buttons, but only the power button made it to final production.
The new Marvell SATA RAID Controller: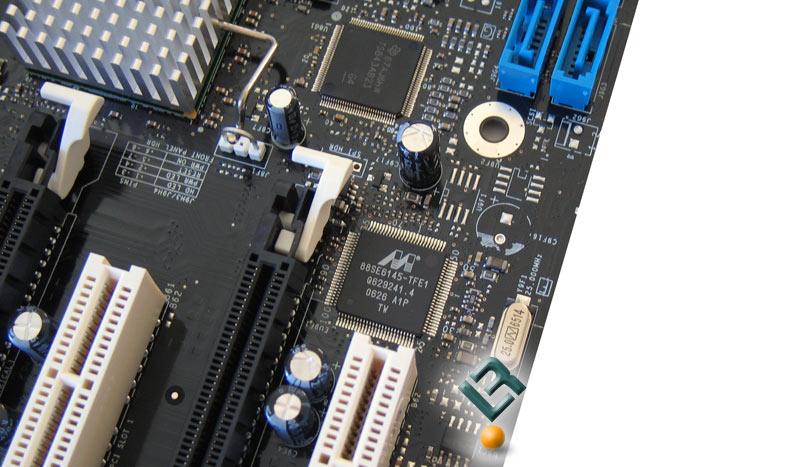 New on the Bad Axe 2 is the Marvell 88SE6145 ATA/SATA Controller and gone is the old Silicon Image Controller.
One New Solid capacitor: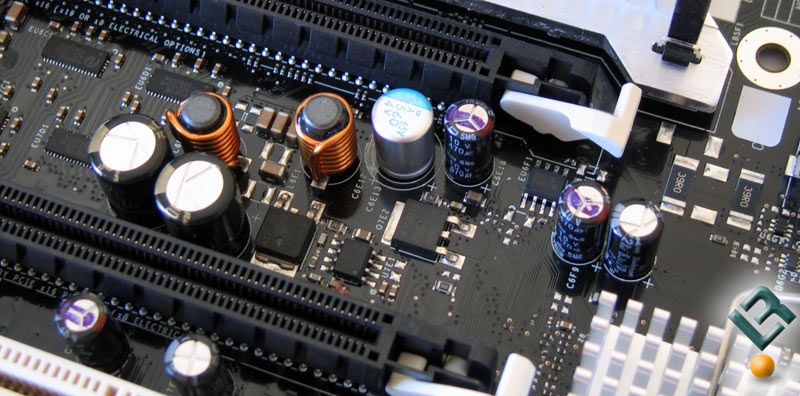 Right next to the primary PCIe slot Intel has replaced a single electrolyte based capacitor with the new solid capacitor as seen above.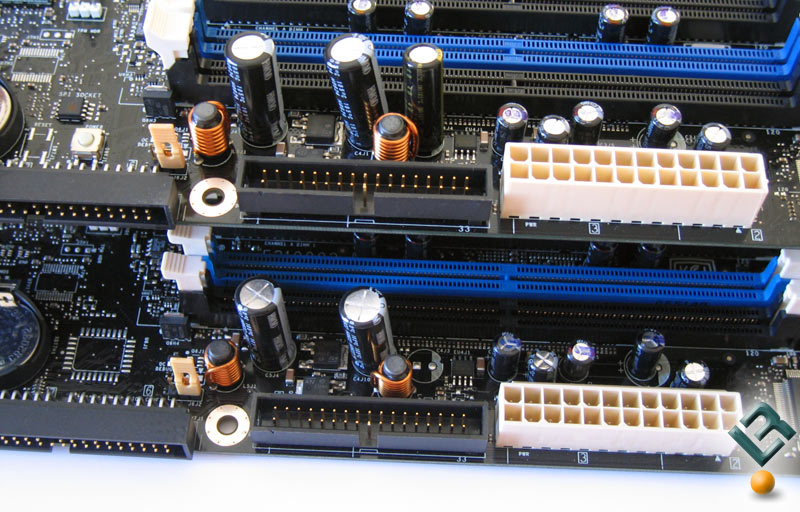 In the above picture Bad Axe 2 is sitting on top and you can see that Intel added a single electrolyte based capacitor that was not used on the original Intel D975XBX motherboard.
The new Silego clock generator: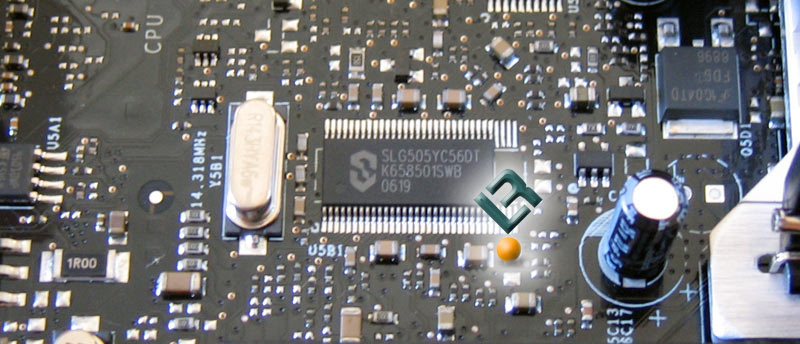 Gone is the ICS clockgen and on the D975XBX2 is the Silego
SLG505YC56DT
clock generator.
As you can see the Intel D975XBX2 motherboard has many changes done to the board for it to support 1333MHz FSB processors and as you can tell has enthusiast friendly features like the power button. Hope you like this pictures and be sure to post your thoughts. These are all pre-production pictures of the Bad Axe 2 motherboard and were taken at IDF of the Revision 303 board. We saw a couple revision 304 boards at IDF also, so who knows what will be the first retail board.